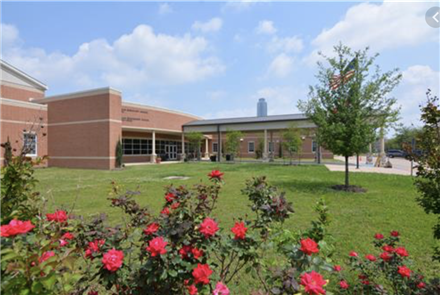 About The School at St. George Place
Opened in 2006, this school was named for the community it serves. The School at St. George Place Elementary is quietly nestled in the

St. George Place neighborhood

on Hidalgo Street between Yorktown and Chimney Rock. Due to our Galleria location we have the distinct advantage of drawing students from various neighborhoods in our surrounding areas and zip codes across the Greater Houston Area. In May 2014 The School at St. George Place became an authorized International Baccalaureate World School. We have grown from a modest 500 students in 2006 to a population of 788 students in grades Pre-K through fifth grade for the 2015-2016 school year.

We house a Vanguard Neighborhood program for our Gifted and Talented students, a full day Pre-kindergarten program for four year olds, English Language Learner (ELL) instruction, and varied self contained special education classess for students with special needs. Our students are creative thinkers, compassionate problem solvers, who love learning. Daily enrichment courses in Visual Arts, Music, Mandarin, PSPE (Personal, Social, and Physical Education), Science Lab and Research and Development in our new media center.

We look forward to meeting you!