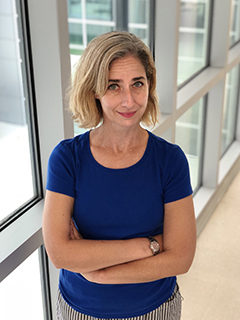 Phone:
Email:
Degrees and Certifications:
Dorothy Leahy

School Counselor

Years 1-3

Dear Parents,

I would like to take this opportunity to introduce myself and let you know about the counseling services available this year at Tanglewood Middle School. I have been working in education for almost 20 years. This is my fifth year at Tanglewood. I am looking forward to another year of working with the students and families on this campus.

As the school counselor, I address the developmental needs of all students through a comprehensive school counseling program in the areas of social, emotional, academic, and career development through classroom guidance, individual student planning, responsive services, and system support. This is done with students through school-wide events, in the classroom, in small groups, and individually. I am a member of the American School Counselor Association (ASCA) and the American Counseling Association (ACA). If you would like more information about what school counselors do, please click on the links above.

Group and individual counseling are voluntary and available to all students on campus so they can have the opportunity to address concerns so as to not get in the way of learning. Counseling is voluntary. I will call you if I start any group or long-term individual counseling (more than a few visits) with your child. All counseling is confidential, except if it is in the child's best interest for me to disclose to the proper authorities, such as in the case of abuse, neglect, or endangerment. I am happy to discuss general impressions as I work with your child so you may best help him or her at home.

You or your child may stop counseling at any time without negative consequences. At times, sensitive or difficult topics are addressed that may bring about emotional discomfort. However, dealing with these emotions can lead to better understanding and acceptance of self and others.

Any student may request to meet with me, or the student may be referred to me by a teacher, administrator, or parent. I encourage you to reach out if you have concerns regarding your son or daughter. I may be reached by email by clicking here, or by phone at 713.625.1411.

Sincerely,

Dorothy Leahy

Other information about Ms. Leahy:

I was born in Manhattan, NY and grew up in Houston, Texas. I went to school in Humble ISD and graduated from Kingwood High School.

While at the University of Houston, I took the liberal arts tour, and eventually decided on getting a Bachelor of Science degree with a major in Elementary Interdisciplinary Studies. My specializations are in English and Art. In December of 2013, I graduated with a Master's degree in School Counseling from Lamar University.

I've worked in several districts in the area (Aldine ISD, Humble ISD, and New Caney ISD) as a classroom teacher as well as a substitute.