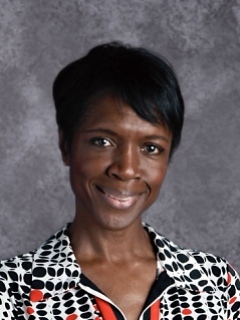 Phone: 713-625-1411
Email:
Degrees and Certifications:
B.S.- Computer Science/Business Administration Technology Applications Certification Business Education Certification Sp.Ed. E-12 Certification
Carol Carouthers

Design

Years 1-3 MYP

Welcome to Career & Technology Education!

We have an exciting year ahead of us, and I'm glad that you are here! Career and Technology Education will be with you for the now, in high school, college and work! I expect you to understand many interesting and beneficial ways that technology is used every day. No matter your career choice in the future, a strong foundation in technology will be paramount to your success!

Let's "Do it"!
COURSE SYLLABUS 2018-19

Career and Technical Education (CTE)

Technology Applications

Principles of Information Technology

Ms. Carol Carouthers

Email Address: ccarouth@houstonisd.org

Conference Period A7, B6

Tech. Apps. /PIT COURSE INCLUDES THESE SECTIONS

Programming Ethics

Databases Computer Coding

Networking Keyboarding

Safety Word Processing / Spreadsheets

Teamwork

COURSE OBJECTIVES

This course develops technology skills with application to personal and/or business situations. Software applications include word processing, spreadsheet, data base, desktop publishing, presentation products, and Internet activities. Students will work in a networked environment.

GOALS/LEARNING STRATEGIES

Goals Learning Strategy

Following instructions Students must follow written & oral step-by-step instructions for all assignments

Professionalism Students are taught and graded on professionalism

Punctuality Students must be on time for class

Accurate Documentation Completing daily assignments, projects and classroom activities

Accountability Staying on task and turning in all assignments on time.

SUPPLIES: PLEASE GET THESE SUPPLIES AS SOON AS POSSIBLE

Personal headphones (inexpensive)
Journal (Black and White)
Storage Drive
Box of Kleenex Tissue
Pens (Black or Blue only)
Folder with pockets (inexpensive, small)
Number 2 pencils

Additionally, the students will be working through the Design Cycle of the International Baccalaureate (IB)

program. Additional information about the IB program can be found at http://www.ibo.org/informationfor/parents/.

GRADING

Grading will be done on the IB 8-point scale in each of these four objective categories: Inquiring and Analyzing, Developing Ideas, Creating the solution, and Evaluating. The rubric can be found on my web page at www.tanglewoodms.org . Through the IB program, students will receive a minimum of two grades for each objective category per semester. Successful completion of this course will include maintaining a passing average in each semester.

Tanglewood MS has adopted the following grading scale for converting IB grades to HISD equivalent grades:

0 = 50, missing 1=60 2=65 3=70 4=75 5=85 6=90 7=95 8=100

CLASSROOM EXPECTATIONS AND PROCEDURES

Students are expected to follow all Tanglewood and HISD rules, maintain a positive attitude towards all persons, always do their best work, and ask questions when unsure of themselves. All personal electronic devices (phones, iPads, etc.) are to be turned off and stored in student backpacks at all times during technology classes.

Please feel free to contact me with questions throughout the school year. You may call the school at 713-625- 1411 and leave a message, or send me an email at the address above.

I look forward to a positive school year and exciting new challenges as we delve into a new level of learning

_______________________ _______________________ ___________

Print Student Name Student Signature Date

_________________________ _________________________ ____________

Print Parent/Guardian Name Parent/Guardian Signature Date

Living-Tree Code #1098393F3 (Living-Tree is a private and secure place for us to share conversations, photos, files and links)