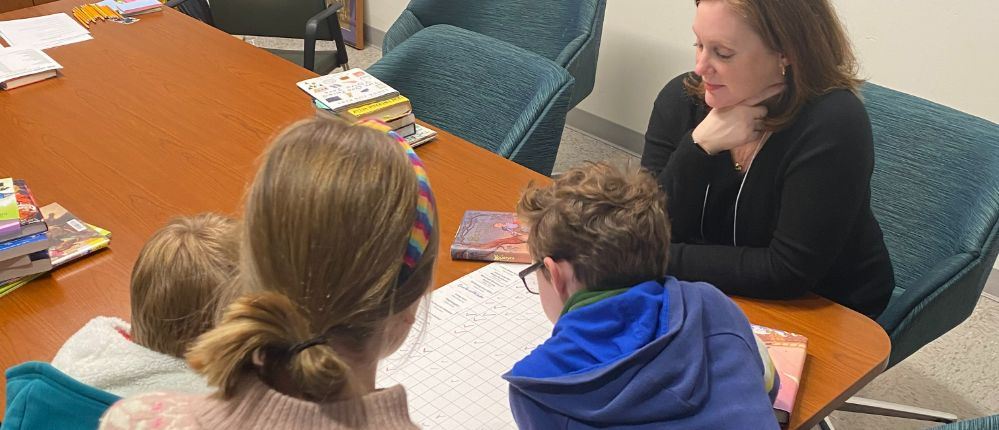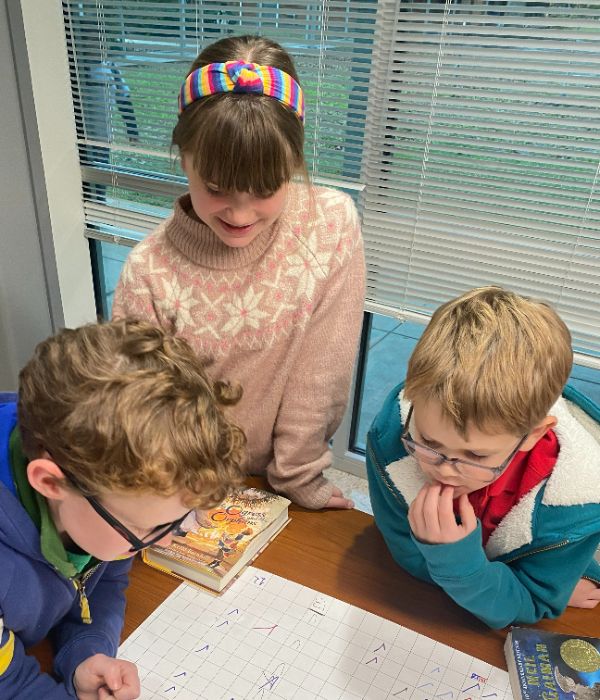 The Name That Book contest, coordinated by the HISD Department of Library Services, serves to acquaint HISD students with classic literature as well as contemporary award-winning books, representing a variety of genres. The district-wide competition is held in the spring.

"It is wonderful to have a place at school to exchange ideas and discuss incredible books with other students. The books on the Name That Book list really provide something for everyone. They are thought-provoking and challenging, and I have fallen in love with some great books I probably wouldn't have read if it hadn't been for Name That Book. I have also made friends that I probably wouldn't have made if not for Name That Book!"

-senior student, High School for the Performing and Visual Arts, and a member of 2009 1st place high school team.

The Garden Oaks Name That Book program has three teams: K-2, 3-5, and 6-8. Parent coaches prepare students for the competition in February by reading books and doing practice questions with them. Name That Book is a fun reading club for students who love books!