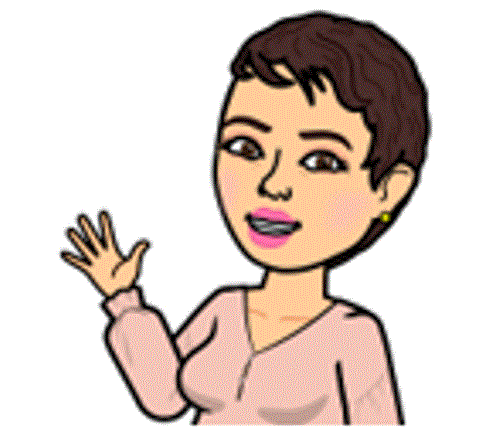 Phone: 713-924-1780
Email:
Degrees and Certifications:
Elementary Self-Contained-Grades (1-8) Elementary Bilingual/ESL-Spanish Grades (1-8) Generalist Grades (EC-4) Bilingual/ESL-Spanish Grades (EC-8) Gifted and Talented Grades (EC-8) Principal Grades (EC-12)
Ana Cantu

Principal

About me as an educator:

I began my teaching career in 1992 with the Department of Defense as an early childhood teacher in Germany. I taught children as young as six weeks old all the way up to 4 years old. I learned that children learn so much in their early years and have so much potential! My first years as an educator in another country also opened my eyes towards our children learning more than one language. I was amazed to see two-year olds speaking two and three languages. As a teacher in Texas, I have been fortunate to have taught in middle school and elementary schools within a variety of subjects. I have been a Bilingual GT Specialist and worked towards all students having the opportunity to be identified as Gifted and Talented despite their economic or language status. I continue to be an advocate for all children and finding their gift. I believe it is our duty as educators to nurture our students and help them be successful by finding their purpose. Many of our students are gifted readers, writers, mathematicians, scientists, historians, musicians, actors and much more. My experiences as an educator and administrator have been in a one school district in the valley, a suburban district, and HISD, the largest district in Texas, which let me understand different perspectives and the needs of others.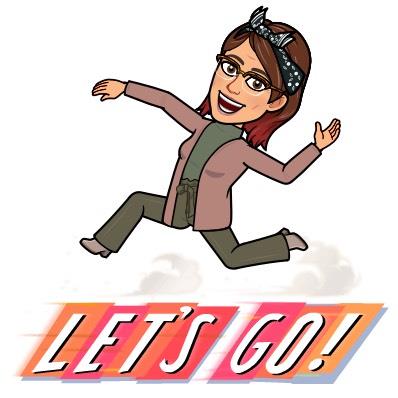 Phone: 713-924-1780
Email:
Degrees and Certifications:
Languages Other Than English- Spanish-Grades (EC-12) Bilingual Generalist-Spanish- Grades (EC-4) Generalist- Grades (4-8) Bilingual Education Supplemental-Spanish-Grades (EC-12) Principal-Grades (EC-12)
Patricia Tamayo-Fagler

Assistant Principal

More than 20 years ago I arrived in the United States as a single mother with three young daughters. I have had a formal education as an architect in Mexico, my country of origin. Initially, becoming a teacher was an opportunity that I wanted to take so I could provide for my daughters. At the same time that it was an opportunity, it was also a challenge, but something in my heart was telling me this was the right path for me to follow. As I went on this journey as a Kindergarten teacher, I discovered that there was a great need for bilingual educators here in Texas. Meanwhile, teaching young students was becoming a passion and a work from the heart. The light that I could see in my students when they realized they were able to read and write filled me with joy and strength to continue learning the complicated craft of teaching.

While I felt very happy teaching my kindergartners, I felt that to be able to help them better, I needed to learn more about how to teach bilingual reading, writing, and mathematics. I started taking every single professional development offered in the school district and other educational institutions such as Region IV, University of Saint Thomas, University of Houston Clear Lake, etc. I participated in book studies with my coworkers, and sometimes by myself. I went and became a "walking questionnaire" as someone started calling me, I had so many questions about teaching, I wanted to be just like the other experienced and phenomenal teachers I was so lucky to work with.

Being a bilingual teacher, an educator, is the most exciting ride of my life. All these experiences teaching bilingual Two-Way Immersion kindergarten, and later fourth, fifth grade, and High School have been experiences full of students' smiles and promises of what their future can be. Along with being a mother, being an educator are the most rewarding and important things in my life. Being an educator means I have the privilege of touching so many students' lives, working with their parents, getting to know beautiful bilingual communities, and interacting with so many, many outstanding educators and school staff. I know the journey has just begun, there is so much to do, and still so much to learn.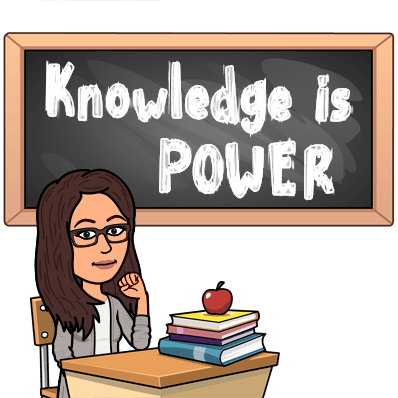 Phone: 713-924-1780
Email:
Degrees and Certifications:
Bilingual Generalist-Spanish-Grades (EC-6)
Blanca Campos

Teacher Specialist

I've been a teacher for as long as I can remember, from playing "school" with my sisters, helping family members learn English, to actually becoming a certified teacher. I obtained my Bachelor's degree in 2011 from the University of Houston, Go Coogs! I began my teaching career in 2012 and have enjoyed every minute of it. Seeing the students' proud little faces as they master new concepts fills my heart with pride and joy. Communicating with parents and colleagues has been very rewarding and has helped me grow both, personally and professionally. I have been able to work in Bilingual classrooms and in the amazing Dual Language classrooms. I believe education is the key to success and that you never stop learning. In 2015, I obtained my Master's degree in Curriculum and Instruction from the University of St. Thomas in Houston. I have learned so much inside and outside of the classroom, but I know I have a long road ahead of me. I am so grateful to be working at Burnet Elementary, a school in which we work hard for the success of all our students. We believe in each individual that joins our Burnet family, and are ready to educate, motivate, and help them reach their goals. Every student can be successful and WILL be successful!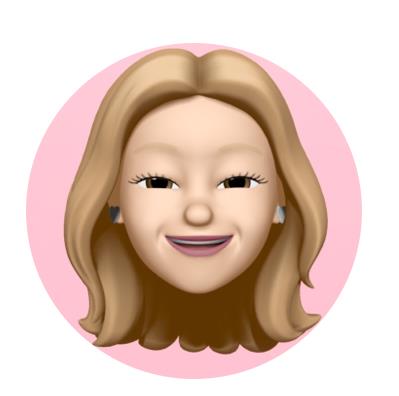 Phone: 713-924-1780
Email:
Degrees and Certifications:
Olga Ortiz

My name is Olga Ortiz, I am the Administrative Assistant at Burnet Elementary. I have been working for HISD for 30 years. Within those 30 years, I have worked in three Elementary schools and one Middle school. In December of 2015 I was honored to be the HISD Employee of the Month. Besides enjoying working with the Burnet Family, I love spending quality time with my family.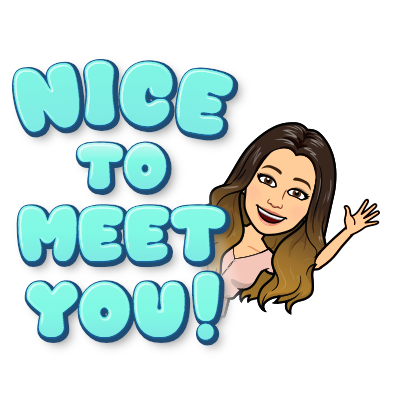 Phone: 713-924-1780
Email:
Degrees and Certifications:
Denise Medina

Hi, my name is Denise Medina. I have worked here at Burnet Elementary for many years. I am currently the SIR clerk (Student Information Representative) here on campus. I was born and raised here in Houston, Texas. It is such an honor and a blessing to be able to work side by side with such an amazing staff. We consider ourselves the Burnet Family! When I am not working, I love spending all my time with my family. We love to do anything that involves being outdoors. Our number one hobby is fishing, and of course watching our #1 sports team the Houston Astros!
Phone: 713-924-1780
Email:
Degrees and Certifications:
Phone: 713-924-1780
Email:
Degrees and Certifications:
Bachelor of Science in Nursing Registered Nurse Previous certification as a Pediatric Oncology Nurse Certificate prepared Covid-19 contact tracer with Johns Hopkins University
Linda Hassan

Nurse

Greetings for good health and well-being from your School Nurse!

The value of good health and well-being for best quality of life became important to me at an early age. This, coupled with my desire to pursue a career in the helping professions led to my choice of nursing as a career. This career began for me in 1986 and has spanned the cycle of life from caring for mothers giving birth to their babies to caring for those at the end of their lives as a hospice nurse. However, the nursing specialty that brought the greatest personal inspiration and meaning proved to be caring for children, and specifically children stricken with childhood cancer. Those years filled with remarkable pediatric cancer patients seared the love of children upon my heart and my destiny to work with children again in some capacity. So, after a number of gap years in my professional career spent raising two precious daughters full-time, followed by caring for my invalid mother, I returned to my passion for pediatric nursing. But this time in the specialty of school nursing, which I love!

On an academic note, many years ago I "joined" the league of those who subscribe to the philosophy, "Knowledge is Power". Therefore, I could not be more delighted to be a member of the Burnet team of dedicated people that makes educating your children possible. We all dedicate our days to imparting as much love and "power" knowledge into the hearts, minds, and lives of your children as we can, all in the hope of their best possible futures.

In closing, as your school nurse, please help us to be able to take the best possible care of your children by communicating with me/us ongoingly about anything to do with their physical, mental, and/or emotional health. The more you enable me/us to know about each of your individual children, the better equipped I/we will be to support their optimal overall health and well-being, particularly during these crucial formative years. Lastly, know that my prayers are made for you, our Burnet families and children ongoingly.
Phone: 713-924-1780
Email:
Degrees and Certifications: