Electives
We are fortunate to have excellent electives for the 2018-2019 school year. 
If you would like to know about Fine Arts Electives specifically, look at the Fine Arts section. 
Elective Teachers
Michael Geerlings
Technology
michael.geerlings@houstonisd.org



Website: www.geerlings.guru/
I'm happy to be joining Pershing as a technology teacher. I am an avid traveler, language-learner, tea-drinker, and yoga practitioner. I bring a diverse range of experiences to the classroom, from being a student in Germany growing up; speaking seven languages, more or less; teaching English in China, and traveling throughout the world. I believe all students have the potential to succeed, and I look forward to facilitating this in conjunction with parental assistance as a partner in the process and individual student participation and effort.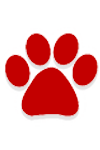 Renee Hawk
Problem Based Learning
Christie Herrington
Journalism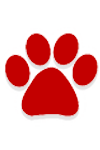 Susan Robbins
AVID