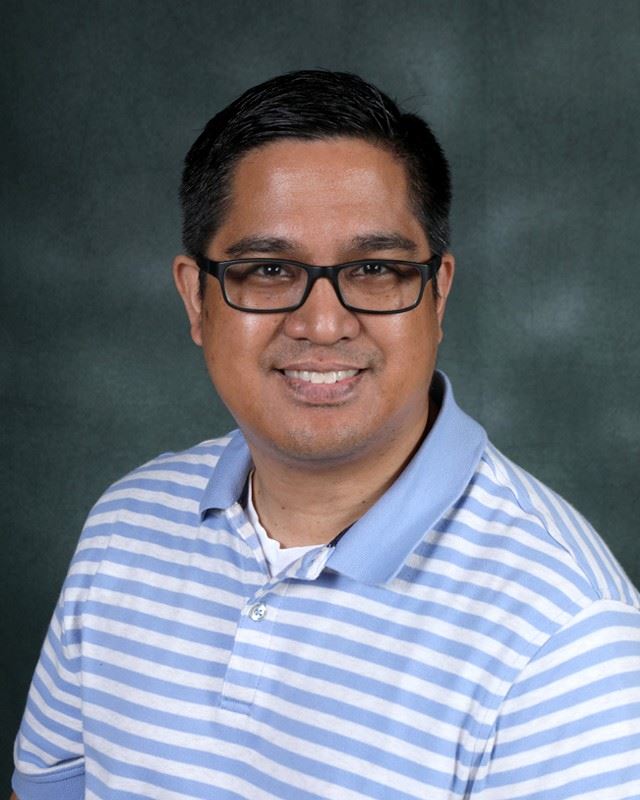 Mr. Estrada
Hello JFA students, families, and community. I am a 12-year veteran of education. I served as a Math teacher for both middle and high school students, an AVID teacher, a Math and grade team lead, and served as a mentor to first-year and upcoming teachers. This year, I am the registrar and dual-credit professor for EDUC 1300 - HCC Student Success.

I am a native Houstonian and hold multiple degrees in School Counseling, Psychology, and Math Education. I come from a family of educators. My dad and relatives on my mom's side were educators in the Philippines. However, I discovered the field of education through tutoring elementary school students in Southwest Houston. As an only child, attending school served as my safe space. Now as a teacher, I hope my students will see school is not only a place to learn but also open themselves to opportunities that are given to them.

During my free time, I love to travel, bowl, volunteer, attend and watch NCAA basketball games, and spend time with my family and friends.

If you need to contact me, e-mail will be best. I will respond within 1-2 business days.