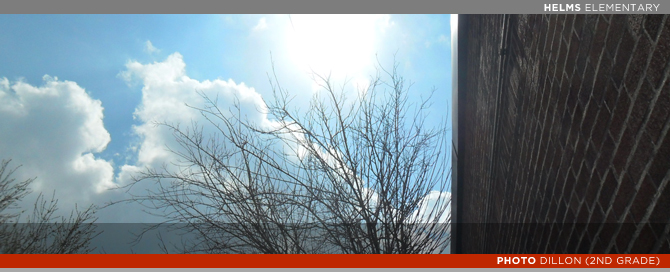 FAQ: VANGUARD & G/T PROGRAMS

What does "Vanguard" mean?

In accordance with the Vanguard Standards the term "Vanguard" is used in HISD synonymously with "gifted and talented". HISD has offered Vanguard programs since 1974.

What is giftedness?

The state of Texas defines gifted and talented students as a child or youth who perform at or shows the potential for performing at a remarkably high level of accomplishment when compared to others of the same age, experience, or environment and who:

exhibits high performance capability in an intellectual, creative, or artistic area;

possesses an unusual capacity for leadership; or

excels in a specific academic field.

How do I know a student is gifted?

It is important to note that there are not one or two characteristics that an educator can point to in order to say that a student is gifted. It is a combination of characteristics. Some signs that a student might be gifted include, but are not limited to:


Extraordinary memory compared to peers

Highly curious

Highly creative

Exhibits abstract reasoning and problem solving skills

Draws inferences, grasps underlying principles

Initiates projects

Discusses things in detail, elaborates

What is the Vanguard Program?

The Vanguard program is designed for G/T students in grades K-12 who excel in general intellectual ability in combination with creative/productive thinking and/or leadership ability. Vanguard programs provide services that are comprehensive, structured, sequenced, and appropriately challenging. HISD curriculum is differentiated by modifying the depth, complexity, and pacing of the general school program, utilizing higher-level thinking skills, and developing independent research skills focusing on advanced-level products.

What is the difference between Vanguard Neighborhood and Vanguard Magnet?

Vanguard Neighborhood Programs are designed to meet the needs of the G/T students at their neighborhood or zoned school. Programs are designed to provide G/T services on a campus for all G/T students who are zoned to that campus and for any non-zoned G/T students on a valid transfer (other than Vanguard Magnet transfers).


Vanguard Magnet Programs are designed to meet the needs of G/T students in pre-selected Magnet schools in accordance with the district and Magnet Guidelines. Vanguard Magnet schools provide services to their zoned G/T students and students on a Vanguard Magnet transfer. There are 11 elementary Vanguard Magnet locations, 7 middle school locations, and one high school location.