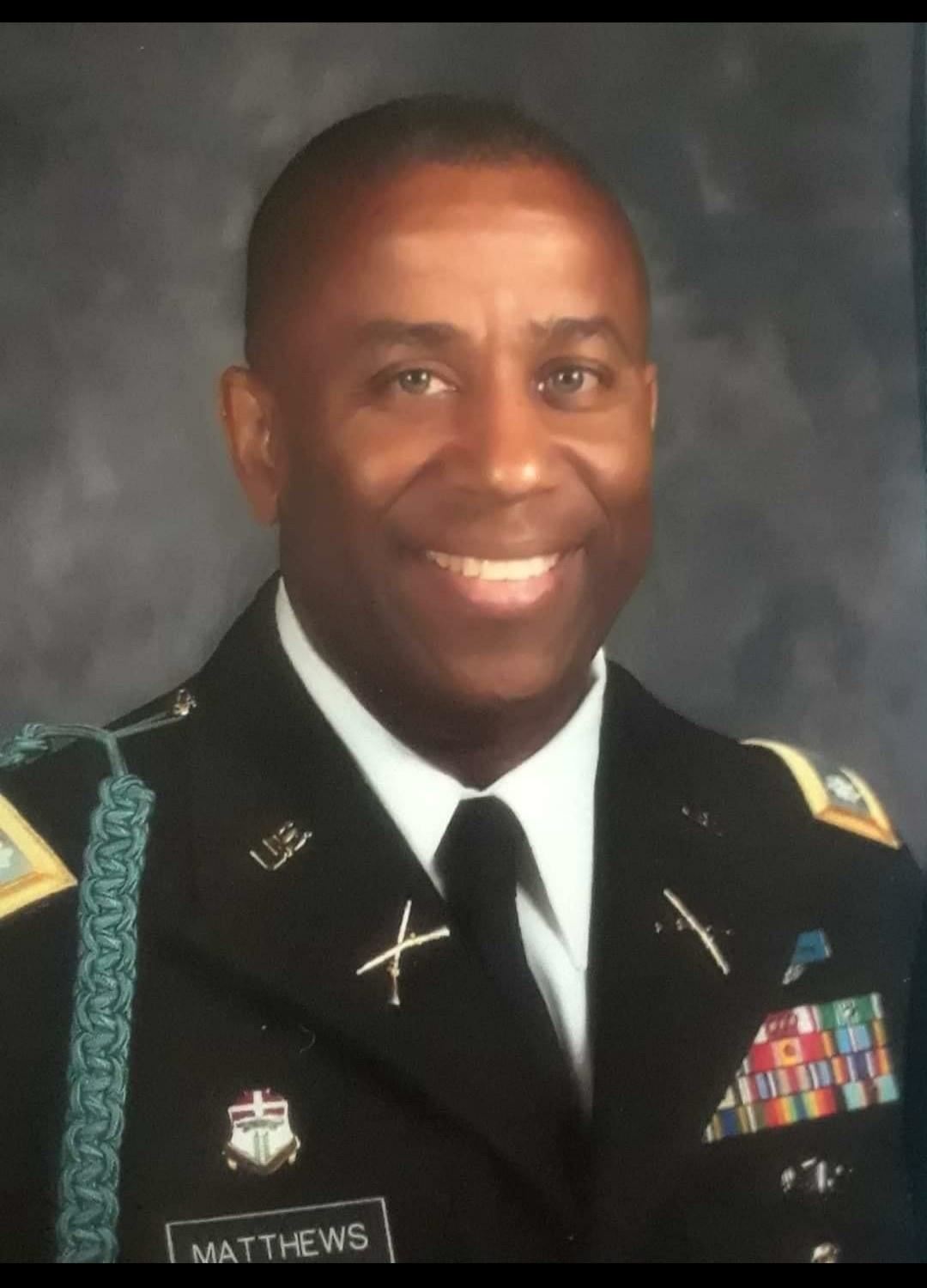 Phone:
Email:
Degrees and Certifications:
LTC. George N. Matthews (RET)

LTC George N. Matthews (RET)

Lieutenant Colonel Matthews is the Senior Army Instructor for the Chávez High School Army JOTC Program.

LTC (R) George N. Matthews was born in Norfolk, Virginia on 3 August 1965. He graduated with honors from Indian River High School, Chesapeake Virginia Class of 1983. He went directly to the United States Military Academy West Point New York. He graduated and was commissioned a Second Lieutenant 27 May 1987 as an Infantry Officer. He attended Airborne School as a cadet at Fort Benning, Georgia summer of 1985. He has been a Platoon Leader, Company Executive Officer, Battalion Adjutant, and Assistant Bn S-3, Company Commander, Brigade Adjutant, ROTC Instructor, Division Equal Opportunity Program Manager and Division Sexual Harassment/Assault Response Prevention Program manager, 3 combat tours – 2 times to Iraq 05-06, 08-09 – Panama 1989 Operation Just Cause

LTC (R) Matthews' assignments include; Charlie Co, 4th Bn 6th Infantry Regiment, Alpha Company 4th BN 6th Infantry Regiment, 1st Bn 5th IN (Mech), 2nd Brigade, 2nd ID, Camp Hovey, Republic of South Korea, HHC 3rd Brigade 1st Calvary Division, Fort Hood TX, A/1-9 Cav, 3rd Bde, 1CD, Fort Valley State University ROTC, HHC 3rd Bde, 505th PIR,82nd Airborne Division Brigade, Fort Bragg, North Carolina; 3rd Brigade 3rd ID Fort Benning, Georgia; HHC 25th ID Schofield Barracks, Hawaii HHC 1st Cavalry Division, Fort Hood, TX. He currently is assigned as the JROTC SAI for Chavez HS.

His military education and training includes the Infantry Officer Basic Course, Armor Officer Advanced Course, Field Artillery Officer Advanced Course, Motor Officer Course, and Bradley Commander Course. Combined Arms Service Staff School, Command General Staff College, Defense Equal Opportunity Management Institute EOA Course & Mediation Course, Sexual Harassment Assault Response Prevention Course

His awards and decorations include the Bronze Star Medal, 2 Awards; the Valorous Unit Award, 2 Awards; the Meritorious Unit Citation; the Meritorious Service Medal, 3 Awards; the Army Commendation Medal, 5 Awards; the Army Achievement Medal, 3 Awards; National Defense Service Medal with service star; Armed Forces Expeditionary Medal; the Global War on Terrorism Service Medal; the Korean Defense Service Medal; the Global War on Terrorism Expeditionary Medal; The Operation Iraqi Freedom Campaign Medal; the Army Service Ribbon; the Overseas Service Ribbon; the Combat Infantryman's Badge; and Parachutist Badge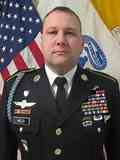 Phone:
Email:
Degrees and Certifications:
MSG Duane R. Wells

MSG Duane R. Wells

Master Sargeant Duane R. Wells is a native of Broken Bow, OK. He enlisted in the Army in May of 1995 where he attended One Station Unit Training as an Infantryman at Ft. Benning, GA. serving in 2nd Battalion 75th Ranger Regiment, 1st battalion 5th Infantry Regiment 25th Inf. Brigade SBCT at Ft Lewis WA., and 6th Ranger Training Battalion at Camp Rudder, FL, Calvary Scout Platoon Sergeant in the 1st squadron 32nd Calvary Regiment in the 101st Air Assault Ft. Campbell, KY, First Sergeant of a Bradley Company with 1st Battalion 72nd Armor Battalion in Korea, First Sergeant of a Heavy Weapons Company in 1st BN 502D in the 101st Air Assault Ft. Campbell, Ky. MSG Wells has served as a rifleman, grenadier, Automatic Rifleman and a weapons team leader, and a rifle team leader, Infantry Squad Leader and Weapons Squad Leader, Infantry Scout Team Leader, Ranger Instructor, Platoon Sergeant, First Sergeant, the Senior Military Instructor for the University of Houston Currently Retired Army Instructor at Cesar Chavez High School.

He is a Graduate of Jungle Operations Training Center, Airborne, Air Assault, Ranger, Pathfinder, Jumpmaster, Basic Demolitions, Advanced Breacher Course, Master Resilience Trainer Course.

He Participated in Operation Iraqi Freedom 3, Multinational Force Observer 38 Sinai, Egypt, And Operation Enduring Freedom 11 and 15 in Afghanistan.

His awards and decorations include Bronze Stars with 3 Oak Leaf Cluster, Meritorious Service Medal with 1 Oak Leaf Cluster, Purple Heart, Army Commendation Medal with 5 Oak Leaf Clusters, Army Achievement medal with 1 Silver Oak Leaf Cluster, Army Good Conduct Medal 6th Award, Multinational Force Observer Medal, National Defense Service Medal 2nd Award, Global War on terrorism and Campaign Medals, Overseas Service Ribbon, Non Commissioned Officer Development Ribbon with Numeral 3, Meritorious Unit Award, Valorous Unit Award. 1SG Wells additionally earned the Combat Infantryman Badge, Expert Infantryman's Badge, Pathfinder's Badge, Air Assault Badge, German, Chilean, and Ecuadorian Army Parachutist Badges and the Ranger Tab.