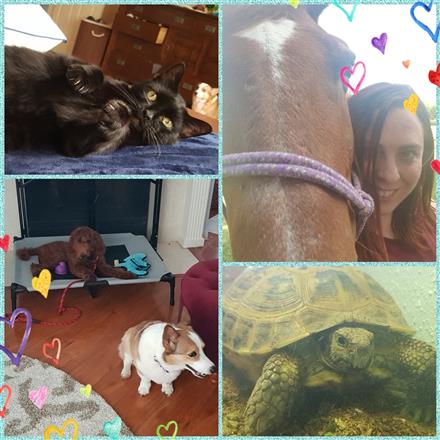 A few fun facts about me:

•I graduated from the University of St. Thomas with a degree in Education in 2015.

•I have been teaching at T. H. Rogers for 5 fun filled years!

•I was born in Houston, but grew up in southern Florida (Go Gators!) and I moved back to Houston because this city is too amazing to stay away from!

•I have FOUR pets: a black kitty named Eerie, a red goldendoodle puppy named Kuma, a tortoise named Freida, and a corgi dog named Gus-Gus that I love to cuddle with and play with.

•I LOVE video games and I play them as often as I can with my husband in my free time.

•I also enjoy riding horses at a stable close to my house, where I focus on riding in the hunter/jumper discipline (jumping horses over fences and other obstacles).

A few of my favorite things are:

food: sushi or curry- the spicier the better!

color: mint green/rose gold

store: Target or Amazon


scent: Pumpkin anything!