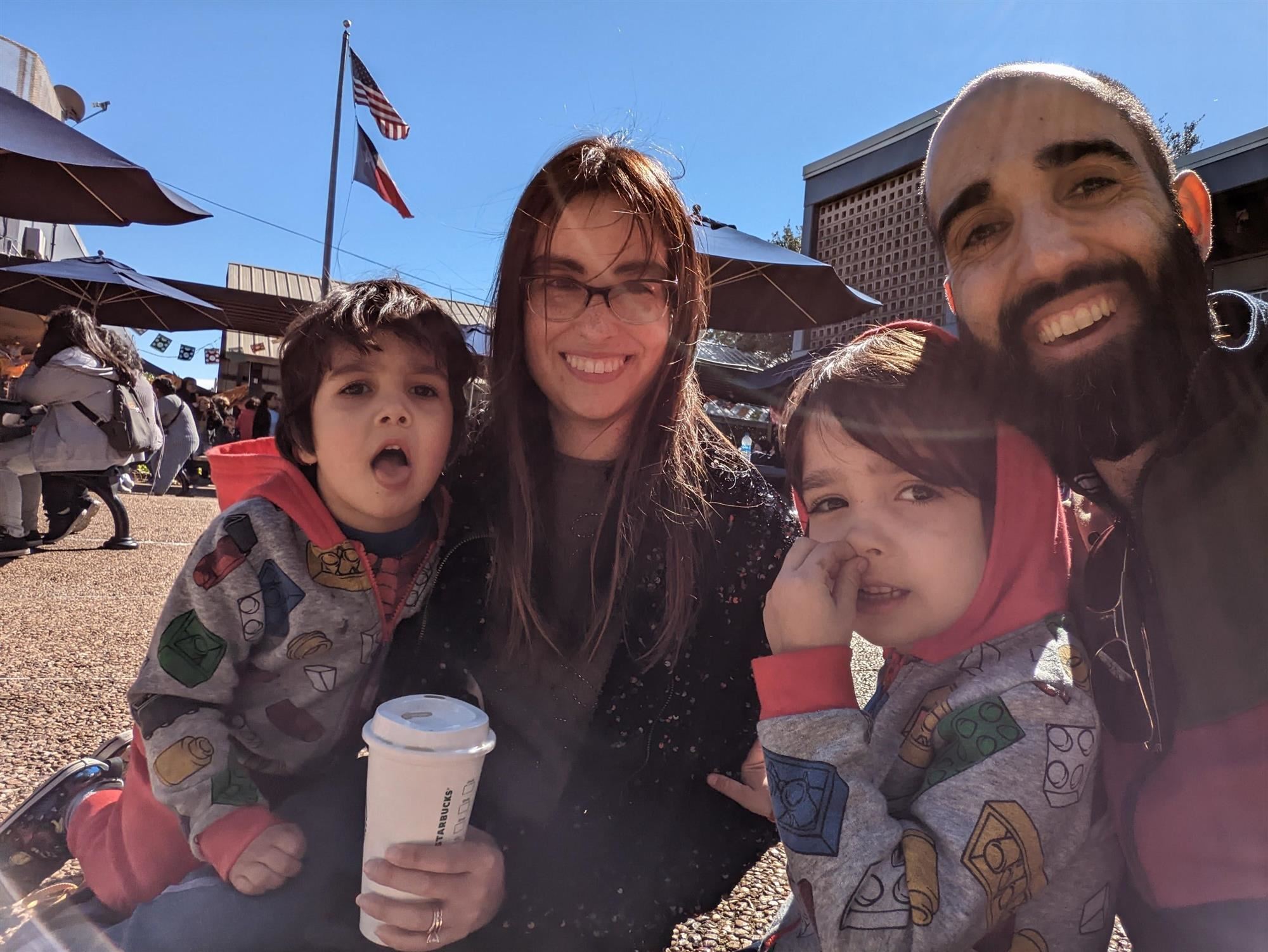 Phone: 713-942-1430
Email:
Degrees and Certifications:
Ms.

Christine Yeriazarian

I am Mrs. Yeriazarian, but most of my students call me Mrs. Y, and I am delighted to have you in my class! I have enjoyed teaching English for 15 years and this is my fourth year teaching at HAIS. Throughout this year we will explore works of fiction and non-fiction to improve our literacy, our writing ability, and our understanding of the world around us. I believe it is a privilege to teach children, and I will do whatever necessary to help you be successful. Please reach out to me if you need any help.

If you are going to be absent for any reason, please email me, and I will send you any assignments and classwork.

Here is a copy of my SYLLABUS:

Feel free to contact me via email using the email address:cyeriaza@houstonisd.org. Additionally, I am available for parent/teacher conferences as well between the hours of 9:25-11:15 on Mondays and Wednesdays. Please e-mail me ahead of time to make an appointment.

Supplies:
Ruled loose leaf paper
Binder with dividers
Pencils and blue/black ink pens
Highlighter
You may need additional materials to complete projects such as markers, poster boards, etc.
Please bring: One box of tissues for your AVID teacher
Grading:
Grade Break Down:
Summative Assessments or Major Grades will be given every six weeks to assess mastery of student work. Summative assessments will be worth 40% of your grade. This includes, but is not limited to: tests, essays, projects, responses to literature, etc. I follow the district's re-test policy meaning you can re-take a test/tests for up to a 70%. I am allowed to require students to attend tutorials or do additional work before a retest is offered. Essays and projects are not subject to this re-take policy.
Formative Assessments or Minor Grades will be given to assess a student's progress in class. Minor grades will be worth 50% of your grade. This category of assignments includes, but is not limited to: quizzes-which may be counted as 2 grades, daily work, homework, reading checks, grammar checks, vocabulary quizzes, completing portions of major grade assignments, etc.
Professionalism will be given to reflect a student's ability to communicate professionally both in class and via student's written communication. Professionalism grades will be worth 10% of your grade.
Final Exams will be taken at the end of each semester and will account for 10% of your semester grade. It will include a written portion that you will complete before the multiple-choice portion. The multiple-choice portion of the exam will take place during the last week of the semester.
Reading:
Throughout the year, I will provide students with a copy of any book we are studying to borrow while we are studying the novel. This novel, much like a text-book, is the school's property and must be returned in like-new condition. Failure to return the book or replace the book can result in a hold placed on a student's records. Students will also be required to read novels of their choice in class. Students have access to my classroom library, the library at HCC, or can bring in a book from home.
Rules & Consequences:
Rules: It's all about RESPECT and RESPONSIBILITY. Your actions are your choices. Choose to be respectful and responsible.
Be prepared.
Use appropriate language.
Be on task.
Keep hands and feet to yourself.
Do your own work
Consequences:
1st offense- I will have a private conversation with you about changing the behavior.
2nd offense- I will inform your parents of your repeated misbehavior.
3rd offense- You will receive a referral and will have a meeting with your other teachers.
4th offense- I will set up a parent/student/teacher conference to discuss ways to change the behavior.
5th offense- You will continue to receive referrals for your behavior. and will work with school administration to improve.
Policies:
Tests: I am required to notify you if we will have any summative assessments at least two class periods before we take the summative assessment.
Absences: It is your responsibility to discuss with me any work you may have missed if you are absent from class. The appropriate time to request make-up work is during lunch, before, and after class.
Late Work: I give you due dates for a reason. Assignments must be turned in at the beginning of each period. I will take 20 points off of the grade of any assignments that are one week late. I will take 30 points off of the grade of any assignments that are two weeks late. Assignments that are more than two weeks late do not have to be accepted. Also, missing assignments will be noted in the gradebook by a missing symbol and a grade of a 30%. These assignments can still be made up within the two-week period mentioned above. Please be sure to send me an email anytime you submit a late assignment.
Tutoring: I am available for tutoring during lunch on Tuesdays and Thursdays. I am available for tutoring during other days and times, but you must schedule your tutorial with me in advance.
Plagiarism and Other Forms of Cheating: Do your own work. The student or other source you are copying from may not necessarily have the right answers. Plus, cheating is dishonorable and dishonest. The punishment for plagiarism will negatively impact your grade and your disciplinary record.
What constitutes "cheating?"
Unauthorized aid on a test or quiz like asking your friends what is on a quiz or test in advance
"Working together" on daily or homework assignments – all assignments for my class must be completed individually unless indicated- this includes splitting an assignment up between students for completion.
Copying anything from another source (often the Internet) without putting it in quotations and giving a citation.

If a section of your work matches, verbatim, something I can find on the Internet, you copied it