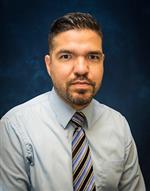 ---
Thank you for your interest in Franklin Elementary School and welcome to our website. Whether you are a member of our school community or you are exploring Franklin for the first time, I hope this site demonstrates the commitment that Franklin teachers have to excellence! Franklin's mission statement says it all, "Franklin Elementary prepares ALL students for college success through rigorous instruction and relentless hard work, every minute of every day." ~ Principal's Bio
We operate under three bedrock principles:
1. We plan lessons thoroughly and obsessively
2. We teach students systems of success
3. We model excellence in everything we do.

We encourage you to contact us by e-mail or telephone if you would like to know more about Franklin. Visiting our historic campus and meeting our teachers and students is truly the optimal way to learn more about us. We would welcome the opportunity to meet you in person and help you get to know Franklin better.