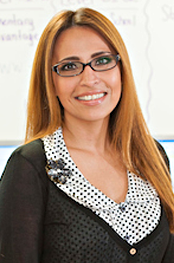 Raquel Sosa-Gonzalez,
Principal
---
Dear Parents and Students:
Welcome to the B.K. Bruce Elementary School, home of the Mighty Bulldogs!
We consider it a great privilege to work with your children and look forward to fostering a fun, nurturing, and challenging learning environment.
This year, the staff at Bruce will put extra emphasis on collaborating with each other so that students are receiving the best instruction possible.
We believe that all students have the ability to succeed both academically and personally and look forward to working with students to accomplish this goal.
Read more...