Clutch visits campus to pump everyone up for the start of a new school year!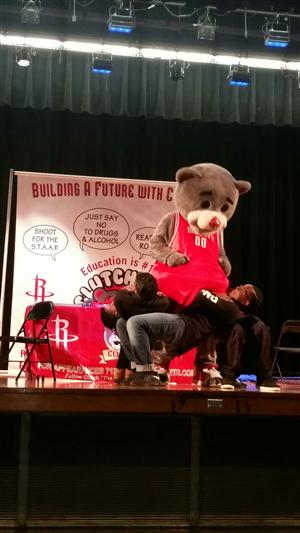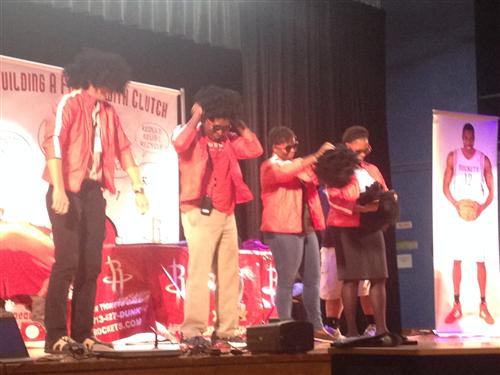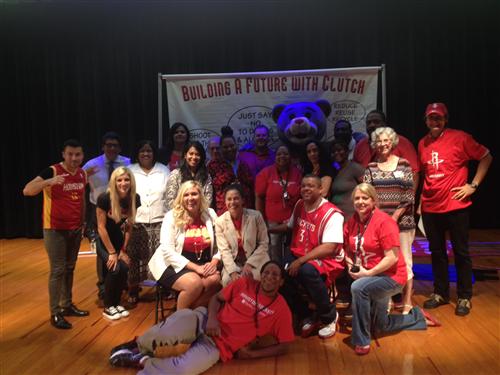 We are excited to begin the 2015-2016 school year as a 6th grade through 12th grade campus. This school year, we welcome a new class of freshman to our Futures Academy and we look forward to continuing and growing our middle school Allied Health Science Magnet Program. This year, Jane Long Academy will host it's very first graduating class! Congratulations class of 2016! We look forward to another exciting school year. Good, Better, Best. Never Let it Rest. Until Your Good is Better and Your Better is Best.
Jane Long Futures Academy faculty and staff work hard each day to ensure the academic growth of all our students, so we expect GREAT success from every Longhorn. Let's have a wonderful year!

OUR VISION
We are a group of highly talented individuals with a common goal: To create and support a learner centered community of actively engaged students focused on college readiness. To that end, our instructional practices must reflect the rigor and high levels of complex cognitive thinking and application skills.
OUR MISSION
Within a safe, persevering, data driven learning environment, Jane Long Academy ensures all students achieve at high levels in Middle School, High School and College.
OUR VALUES
Longhorns will arrive equipped and prepared mentally and physically.
Longhorns will take charge of their learning.
Longhorns will contribute to a safe and respectful learning community.
Longhorns will be present and persevere.