Monday, Tuesday, Thursday, Friday
7:45 - 3:15
---

Barrick Elementary met their goal of 98% attendance! Only a few schools were able to meet this goal. Students who have perfect attendance all school year, beginning with day 1, will receive a TROPHY at the end of the school year. Please read our handbook for details on attendance and absences.
---
Barrick Elemetntary…
…where the path to college begins
Our mission is
To prepare all scholars for college, Barrick Elementary educates PK-5 students through rigorous academics, data-driven instruction and a culture of excellence.
We operate our mission with our values of
Responsibility s Purpose s Achievement s and s Urgency
Barrick Elementary exists to provide a learning environment that transforms students into contenders who will be able to compete for a seat in the school, college, and career of their choice. This is our vision.
SCHOOL ATTENDANCE= SCHOOL SUCCESS
Barrick Elementary School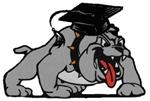 where the path to college begins
Yolanda Y. Garrido,
Principal
Katherine Roede
School Support Officer
Karla Loria,
Chief Schools Officer