WELCOME TO THE 2014-2015 SCHOOL YEAR

We are currently seeking applicants for a

MISSION
To prepare all scholars for college, Barrick Elementary educates PK-5 students through rigorous academics, data-driven instruction, and a culture of excellence.
Responsibility ♦ Purpose ♦ Achievement ♦ Urgency
VISION
Barrick Elementary exists to provide a learning environment that transforms students into contenders who will be able to compete for a seat in the school, college, and career of their choice
.
Summer School at Barrick Elementary
Verano Escuela a Escuela Barrick
June 2, 2015 - July 1, 2015/ Junio 2, 2015 a Julio 1, 2015
7:45 a.m. - 3:15 p.m. Monday - Thursday / Lunes a Jueves 7:45 a.m. - 3:15 p.m.
Early dismissal July 1, 2015 at 12:15 p.m. / Salida temprano Julio 1 a las 12:15 p.m.
Required for students who failed a promotion standard.
Requerido para los estudiantes que no han cumplido con las normas de promocion estatales.
Free Breakfast and Lunch / Desayano y almuerzo gratis
Casual School Appropriate Dress Code / Vestimenta apropiada de escuela informal
No Sandals for Safety / No sandalias por seguridad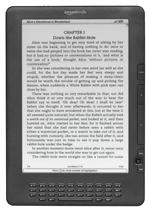 Every student was asked to read 5 books this summer. I know Barrick students love reading because we sold about $15,000 worth of books at our book fairs!
Students who turn in their list of books they read by September 5, will enter to win one of four Kindles!
Every teacher and administrator also read 5 books!
Attendance
Barrick Elementary is known for having great attendance!
However, last year, absences were very high.
We had 17 students who accounted for 419 absences!
Students who have perfect attendance will earn a trophy at the end of the school year. Students who miss 3 days or less will receive a good attendance pin.
Every minute counts!
SCHOOL ATTENDANCE= SCHOOL SUCCESS
Yolanda Y. Garrido,
Principal
Mario Marquez,
School Support Officer
Karla Loria,
Chief Schools Officer