WELCOME TO THE 2014-2015 SCHOOL YEAR
MISSION
To prepare all scholars for college, Barrick Elementary educates PK-5 students through rigorous academics, data-driven instruction, and a culture of excellence.
Responsibility ♦ Purpose ♦ Achievement ♦ Urgency
VISION
Barrick Elementary exists to provide a learning environment that transforms students into contenders who will be able to compete for a seat in the school, college, and career of their choice
.
Car Tags
This is one our safety practices. Every parent must have a car tag to pick up their child after school. You may come by the school at the dates and times below to get your car tag.
Thursday, August 14, 1:00-4:30 Thursday, August 21, 1:00-6:00
Friday, August 15, 8:30-4:30 Friday, August 22, 1:00-4:30
Saturday, August 16, 8:00-12:00 Saturday, August 23, 8:00-12:00
Meet and Greet
Come and meet your child's teacher on Thursday, August 21, 1:00-3:30
Be sure to bring your child's school supplies list on this day!
FIRST DAY OF SCHOOL:
Monday, August 25, 2014 at 7:45
Uniforms
Barrick Elementary is a uniform school. Our colors are navy blue and gold.
Students may wear navy blue or khaki pants/skirts and navy blue or gold polo shirts.
Our wonderful PTO wil be selling uniform shirts with our logo on them on Thursday, August 21 from 1:00-4:00.
Please
click here
for the uniform requirements.
Walking Children to Class
Parents will be allowed to walk their child to class on Day 1 and Day 2 ONLY.
We must begin instruction right away!
School Hours
Our school hours will remain the same as last year.
Instruction begins at 7:45 a.m. each morning.
Students who are late are missing instruction.
Attendance Bell: 9:30 a.m.
Dismissal 3:15 p.m.
Every Wednesday Dismissal 12:45 p.m.
Students may NOT be picked up after 2:15 p.m. (12:00 on Wednesdays)
Please plan doctor appointments on Wednesday afternoons so that students do not miss instruction.
SAVE THE DATE: Tuesday, September 9, 2014 at 8:30 a.m.
Meet the Principal
All parents are invited to come and meet with Ms. Garrido. Whether you are a new parent to our school or have been a part of our school for many years, Ms. Garrido would like to share with the community our new mission and vision for our students. Information regarding the District's Literacy Plan will be presented and how YOU can support the school in helping your child be successful! Other members of the leadership team will be present. Please make arrangements to come!
Door prizes will be given PLUS if you come, your child will receive a pass to wear blue jeans on that Friday!
Open House
Thursday, September 11, 2014
5:00-6:30 p.m.
Parents are to report directly to their child's classroom.
Your child will receive an ice cream treat on Friday if you come to Open House!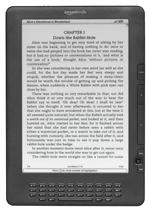 Every student was asked to read 5 books this summer. I know Barrick students love reading because we sold about $15,000 worth of books at our book fairs!
Students who turn in their list of books they read by September 5, will enter to win one of four Kindles!
Every teacher and administrator also read 5 books!
Attendance
Barrick Elementary is known for having great attendance!
However, last year, absences were very high.
We had 17 students who accounted for 419 absences!
Students who have perfect attendance will earn a trophy at the end of the school year. Students who miss 3 days or less will receive a good attendance pin.
Every minute counts!
SCHOOL ATTENDANCE= SCHOOL SUCCESS
Yolanda Y. Garrido,
Principal
Mario Marquez,
School Support Officer
Karla Loria,
Chief Schools Officer