WELCOME TO THE 2014-2015 SCHOOL YEAR
MISSION
To prepare all scholars for college, Barrick Elementary educates PK-5 students through rigorous academics, data-driven instruction, and a culture of excellence.
Responsibility ♦ Purpose ♦ Achievement ♦ Urgency
VISION
Barrick Elementary exists to provide a learning environment that transforms students into contenders who will be able to compete for a seat in the school, college, and career of their choice
.
We are currently seeking applicants for the following positions:
1st Grade Bilingual
3rd Grade
4th Grade
5th Grade Reading/LA
School Hours
Our school hours will remain the same as last year.
Instruction begins at 7:45 a.m. each morning.
Students who are late are missing instruction.
Attendance Bell: 9:30 a.m.
Dismissal 3:15 p.m.
Every Wednesday Dismissal 12:45 p.m.
Students may NOT be picked up after 2:15 p.m. (12:00 on Wednesdays)
Please plan doctor appointments on Wednesday afternoons so that students do not miss instruction.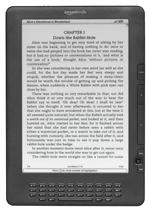 Every student was asked to read 5 books this summer. I know Barrick students love reading because we sold about $15,000 worth of books at our book fairs!
Students who turn in their list of books they read by September 5, will enter to win one of four Kindles!
Every teacher and administrator also read 5 books!
Attendance
Barrick Elementary is known for having great attendance!
However, last year, absences were very high.
We had 17 students who accounted for 419 absences!
Students who have perfect attendance will earn a trophy at the end of the school year. Students who miss 3 days or less will receive a good attendance pin.
Every minute counts!
SCHOOL ATTENDANCE= SCHOOL SUCCESS
Yolanda Y. Garrido,
Principal
Mario Marquez,
School Support Officer
Karla Loria,
Chief Schools Officer