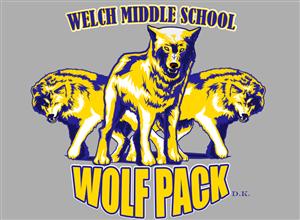 Hello Parents / Guardians,
One down…five more to go! I'm speaking of our six week cycles. I would simply like to say "thank you" for all that you do. We have had a GREAT 1st six weeks of school here in Wolf Pack Land, and are dedicated to keeping up the momentum. As always, we want to encourage you to remain involved in your child's education, and the school, to ensure a successful school year.
We need your support in helping us to increase our level of participation in our Saturday tutorials (held twice a month). We need your child(ren) here! Although it may appear that we have quite a long path ahead, time is rapidly flying by. Let's not postpone the work that it will take to help our students reach HIGH levels of success. The earlier they receive that "push", the better prepared they will be in the end. I am confident that our students can do it; however, they will need the support from the school and their homes.
Our faculty / staff stand ready to assist you in any way that we can! We are asking for you to meet us halfway.
Please remember that great attendance in school, punctuality, frequent reading at home, homework follow up, parental support in the schools, positive relationships between the home and school, and student – school – parent effort, all play a part in each child's success. Together we can achieve this!
Principal Garibaldi
P.S. Every six weeks our school-wide focus words will be delivered via the Wolf Pack Press. Learning and using these words will assist students in the classroom and on their standardized tests.
Cycle I and II words:
· analyze
· compare
· describe
· develop
· infer
· make
· understand
· use