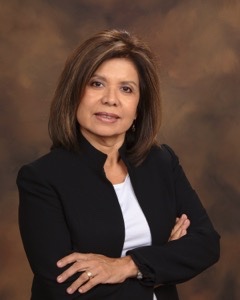 As principal of Northline Elementary, I welcome you to our webpage. Most importantly, I hope that as an educator, student, parent, volunteer, or community leader, that you visit our school and become part of the excitement and energy we are creating around learning!

Northline Elementary School is an authorized IB World School, Primary Years Programme (PYP). As an IB World School, we are part of a global community of schools committed to developing knowledgeable, caring young people who will be ready to negotiate their futures successfully and make contributions resulting in a more harmonious and peaceful world. Our goals are centered in developing students who reflect the learner profile: inquirers, knowledgeable, thinkers, communicators, principled, open-minded, caring, risk-takers, balanced and reflective. We are preparing our students to be global leaders ready to take action and create a better world.
As global scholars, our students are given an extra advantage through our Dual Language program. This program can offer a student an opportunity to become proficient in two languages as students are taught in English and Spanish. Through the program, English language learners acquire the skills needed to be successful as future global leaders and native English speakers are offered an equal opportunity of becoming bilingual and biliterate.
Our teachers and staff are proud of our commitment and dedication to the Northline families and its students. Come be a part of our exciting learning community!

Diana De La Rosa
Principal