Welcome to Briargrove!
---
Student Led-Conferences at Briargrove Elementary!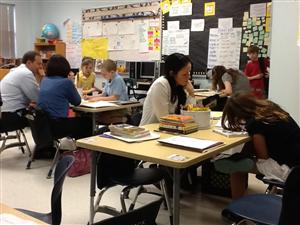 Have you had a chance to check-out Briargrove Elementary's Student-Led Conference Presentation, "Growth through Accountability"? Created for a 2013-2014 IB Parent Meeting, this presentation will explain the purpose and benefits of implementing Student-Led Conferences as a reporting format on our campus.
---
We welcome potential Kindergarten and other incoming parents for tours at the dates and times listed below.
To RSVP for a tour, please email Erin Van Pelt, IB Coordinator and Tour Host, at eellswor@houstonisd.org
or call the BG front office at 713-917-3600.
Thursday, October 9th at 8:30 AM
Thursday, October 23rd at 8:30 AM
Thursday, November 6th at 8:30 AM
Thursday, November 20th at 8:30 AM
Thursday, December 4th at 8:30 AM
We look forward to meet you and sharing information about our programs.
---
Briargrove Annual Food Drive
benefiting the Houston Food Bank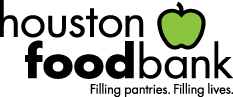 Briargrove Elementary's PTO Caring and Sharing Committee will be hosting a Food Drive for the Houston Food Bank from November 10th-14th. Students from our 4th grade Community Outreach Activity Period, led by Ms. Shirin Farahani, will provide support with collection, advertisements, data tracking, and daily informational announcements. Information regarding drop-off sites and acceptable items .
If we meet our collection goal, BG Students will be given a Free Dress Day on Friday, November 21st!
Protein items

Canned tuna or chicken, packed in water

Canned stews and pasta/meat, easy on salt and fat

Peanut butter

Packages of dried beans

Canned fruits in light syrup, natural applesauce

100% juice cans or boxes

Canned vegetables, tomatoes, tomato sauce

Soups with meat and/or beans, meal-in-a-can, easy on salt and fat

Cereals and cereal bars, easy on sugar and fat

Pasta, spaghetti, macaroni, noodles
For the safety of those we serve, the Houston Food Bank is unable to accept: