Welcome to Briargrove!
---
We welcome potential Kindergarten and other incoming parents for tours at the dates and times listed below.
To RSVP for a tour, please email Erin Van Pelt, IB Coordinator and Tour Host, at eellswor@houstonisd.org
or call the BG front office at 713-917-3600.
Thursday, October 9th at 8:30 AM
Thursday, October 23rd at 8:30 AM
Thursday, November 6th at 8:30 AM
Thursday, November 20th at 8:30 AM
Thursday, December 4th at 8:30 AM
We look forward to meet you and sharing information about our programs.
---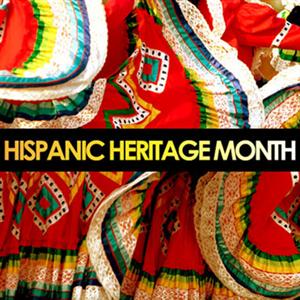 Hispanic Heritage Month* is celebrated nationwide from September 15 to October 15 every year.
Our 5TH grade students are working on a poster of Spanish Speaking countries that they are required to finish by September 30, and they will present it on October 10th.
Further information about the presentation of the project and the celebration on October 10th will follow.
*The Hispanic Heritage Month is the time to celebrate the histories, cultures and contributions of American citizens whose ancestors came from Spain, Mexico, the Caribbean, Central and South America.
---
2nd Annual Briargrove Green Apple Day of Service
Saturday, September 27, from 8 AM – 11 AM
at Briargrove Elementary School
for our 2nd Annual Green Apple Day of Service
Our BG GADS will bring together BG teachers, students, staff, administration, and parents, along with members of our community to improve and enhance our school's butterfly and edible gardens, orchards, outdoor classrooms, and outdoor play and sports areas. As part of the GADS activities, we will also install water bottle filling stations in our playground and school to provide healthy hydration and reduce the use of single-use containers.
Our GADS activities will not only go to help Briargrove in its continued efforts to provide our students a healthy, safe and productive learning environment,
they will also add value to our community and help us in our efforts to complete the NWF Eco-Schools pathway, "Healthy School Grounds" and maintain our existing pathway, "Consumption & Waste" (
http://www.nwf.org/Eco-Schools-USA/Become-an-Eco-School/Pathways.aspx
),
while
we work to achieve our goal of becoming a NWF Green Flag Eco School.
We are pleased to welcome representatives from
HISD, the City of Houston, NWF Eco Schools, and Green Ribbon Schools/Million Mile Month
,
and are thrilled to have the support of our community partners,
Whole Foods, Ruggles Green, Urban Harvest, and Old School Produce.
If you have questions about Briargrove Elementary School Green Apple Day of Service, please contact Becky Luman, PTO Community Service and Sustainability Advisor at Rebecca@healthytweaks.com.
---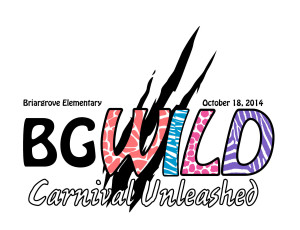 From
11am to 3pm on Saturday, October 18th
hundreds will gather to celebrate
BG WILD - Carnival Unleashed!
The roar of the wild will be heard throughout the city so grab your carnival T-shirt and join us for the 2014 Briargrove Carnival. This year's carnival will feature music, rides, games, and food and is sure to be completely unleashed! Purchase your 2014 Carnival T-Shirt HERE!
Briargrove's Annual Fall Carnival is a major fundraiser for our school and a huge event for the community. With annual attendance of close to 1,000 people, it is one of the biggest PTO-sponsored events of the year. With a new theme each year, the carnival welcomes families from the Briargrove neighborhood and surrounding communities to come and participate in this spectacular, fun-filled event!
There will be fun and games for children of all ages! Get spooked in the Dad's Club's spooky Haunted House, surprise your buddies with confetti eggs and invisible ink, enjoy the tasty, homemade treats at the bake sale, win a cake at the cake walk, and much more!
Year after year, our Carnival is incredibly successful because of the time, talents and financial contributions of parents, teachers and the Briargrove community. Thank you to our community and business sponsors who help make our carnival a success:
The Wright Pawn & Jewelry Company