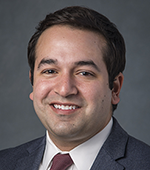 Steven Stapleton,
Principal
---
Welcome to John L. McReynolds Middle School, home of "The Mighty Bears."
At McReynolds, we base everything we do on relationships, design, and standards. We have an incredibly diverse faculty and staff with backgrounds in the private sector and real world experiences that range from the arts, music industry, professional sports, and even chess. I am honored to lead our students and serve this community as we prepare to make life long learners for the next generation. Our award winning Leadership Citizenship Development Corp (LCDC), Computer Technology classes, Advancement Via Individual Determination (AVID), Teach Like a Champion techniques (TLAC), and parental involvement programs are second to none. These programs and others will propel our students toward higher academic achievement and greater performance levels!
---
Required Postings:
Community Feedback Desired on Turnaround Plan
McReynolds has been rated as an Improvement Required (IR) campus by the Texas Education Agency (TEA). The TEA requires that we develop a Turnaround Plan for the 2016-2017 school year listing the actions that must take place to foster greater student growth and improve student achievement. We invite you to participate in this process by providing feedback via the online survey linked below. Your feedback is valuable.
Download the Turnaround Plan by clicking on the link below.
Campus Turnaround Plan Feedback Survey
Link to Feedback Survey