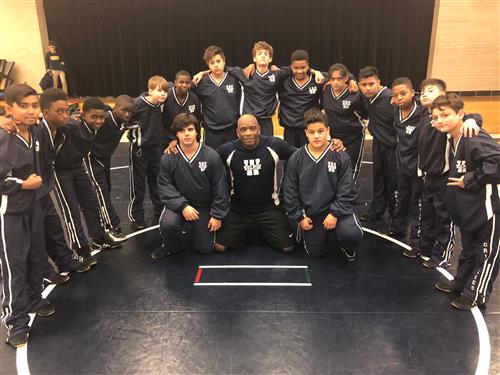 West Briar 2017-2018
Wrestling
Kc Coulter
bcoulter@houstonisd.org
"This is one of the most youngest, courageous and non-stop charging teams that I've ever had the privilege of coaching here at West Briar Middle."
See Wrestling Schedule for 2018 upcoming Meets and Tournaments.....
(the kiddos will be given flyers and a memo explaining the City and State tournament the week of 01-15-18 practice)!!
* Parents can also emial me and I will forward this info. to them as well.
Semper fi Baby!!!!
Coach Coulter..............Hooah!