As part of HISD's PowerUp program, all students at Sam Houston MSTC will be issued a laptop to use at school and at home. Before students receive their computers, all parents must attend an informational meeting to learn more about PowerUp and the rules and responsibilities regarding the computer.
SkillsUSA District 8 Contest
Congratulations to the following students for competing in this weekend's District 8 SkillsUSA contest.
If you see these students please congratulate them!
Criminal Justice – Skills Demonstration
Cesar Segundo 3rd place Skills Demonstration Evidence Packaging and Trace Evidence Collection
Vannessa Flores 3rd place Skills Demonstration Fingerprint Collection
1st Place – Jose Torres
2nd Place – Osbaldo Urbano
3rd Place – Francisco Longoria
Automotive Quiz Bowl
Cristian Munoz
Jonathan Villarreal
Jose Pedraza
Yeiglin Escalante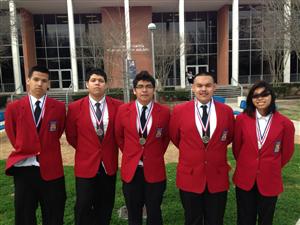 Men's Haircut
Ulises Garcia- 1st Place
Karla Gonzalez- 3rd Place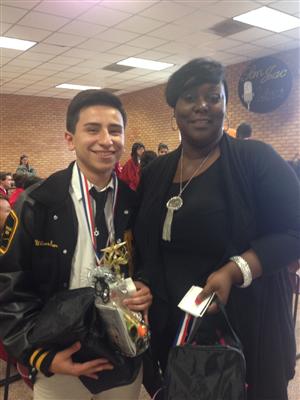 Cosmetology Quiz Bowl
Karla Aguilar
Samantha Garcia
Elizabeth Camacho – Won 2nd Place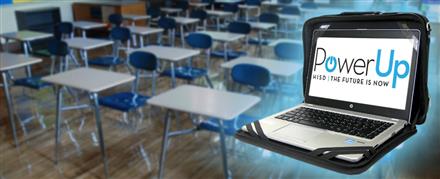 Esthetics
Nancy Munguia Won 3rd Place- Fantasy Makeup Theme: AVATAR
Congratulations to all the cosmetology students whose' s projects placed 1st and 2nd in Hair Fantasy, Hair Evening Style, & Nail Art
Thanks to all the CTE teachers, Mr. Ortega, Ms. McClain, Mrs. Thompson, Mr. Floyd, & Mrs. Powell for all their support, dedication and hard work. See you in Corpus for State competition!
T
eamwork
I
ntegrity
G
enerosity
E
ngagement
R
igor
S
uccess