GARDENING PARTY
Please come out and join us for a good time in the sun! We will be working to restore our Valley West Manatee Secret Garden. We would love to have your participation in helping with a learning project for years to come!
PLACE: Valley West Elementary School Garden
DATE: March 28, 2014 (Saturday)
TIME: 9:00 AM- 12:00 PM
WHAT TO BRING (Only if you have): Shovels, Rakes, and Gardening Gloves
** Please call the school (ask for Ms. Rudolph) to sign up to volunteer!
************************

4th Grade Austin Field Trip Itinerary


****************************


Valley West Elementary
Staff, Parents and Students
Appreciate our

School Board Trustee
Greg Myers
************************************
************************
The Kate Bell Basketball League
locat
ion of league play has been
changed to Westbury High School
11911 Chimney Rock, Houston, TX 77035
There will be an entry fee of $1/ per person (ages 4 and over)
**************************************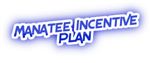 ************
Volunteers in Public Schools (VIPS) VIPS are HISD volunteers. Each year, thousands of parents, students and community partners support HISD students and teachers by volunteering their time. VIPS represent all economic, ethnic and educational backgrounds. They are caring adults or children who tutor students, serve as classroom assistants to teachers, provide enrichment and hands-on experience with computers, work in the library, clinic, office, cafeteria, and provide other support.
How can I become a VIPS?
All volunteers must register online. All volunteers must pass an annual criminal background check before they can participate as a volunteer. Please follow the steps below to become a VIPS:
| | |
| --- | --- |
| Step 1: | Register online at www.houstonisd.org/vipslogin. |
| Step 2: | Once you have registered, you must go in person to the school of interest and show proof of identification. |
| Step 3: | Identification information will go into our database for processing by the Volunteer Coordinator at each campus. |
| Step 4: | The criminal history background check can take 2-3 weeks to complete. |
| Step 5: | Once you are CLEARED to volunteer, you are eligible to volunteer throughout HISD. |
What type of identification is accepted?
Texas Driver's License

Official Passport

Texas Identification Card

Official U. S. Military ID

Driver's License (issued by any state in the U.S.)

Matricula Consular

Identification Card (issued by any state in the U.S.)

Resident Alien Card
Our students benefit when we all volunteer!