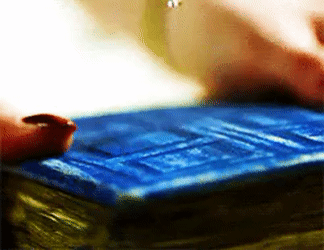 Welcome to Pre-AP English II! We will continue the development of writing skills started in English I, focusing on writing a wide variety of papers, emphasizing critical analysis and careful attention to language. Grammar and punctuation skills are refined through written work. This year will be packed full of literature and writing, so be prepared to read some great plays, novels, essays, and articles. Through an integrated approach to the study of composition, literature, and usage, you will gain a better understanding of yourself and your relationships with others. In addition, you will be introduced to the concepts needed to succeed in advanced placement English courses.

You will be expected to put forth your best efforts at all times. Therefore, you need to come to class with your assignments read and homework done, ready to discuss your opinions with classmates. By the end of the course, you will have gained new reading skills, new writing skills, and new vocabulary to apply to both. You will be an expert at various strategies to tackle fiction and non-fiction alike, and you will be ready for AP Language and Composition and the AP test next year.

Your success in this course is not simply defined by the grade you receive every cycle. It is defined by how much you are pushing yourself to learn new things, so you may grow as a thinker, reader, speaker, and writer. It is about being reflective about your learning, adjusting, and authentically doing the work. The student who takes this approach to their learning will undoubtedly come out stronger and will have shown more growth and progress than the student who is only concerned with letter grades.

You will be pushed harder and further than you ever have been before and be stronger for it. Yet, you will not be alone. We will reach our goals as a team. This will be a year of survival and success for all of us. It is expected that you will behave with complete respect for yourself and your peers. It is only with a positive attitude that our work can be accomplished. We will make mistakes along the way; however, we must learn from those mistakes and grow from them. I will forgive your mistakes and I hope you'll forgive mine.

The main goals for this class are:

Write in a variety of forms including the three AP modes: synthesis, rhetorical analysis, and argument

Use conventions and mechanics of written English, including the rules of grammar and usage, to write clearly and effectively.

Acquire an extensive vocabulary through reading and systematic word study.

Read extensively and intensively for different purposes in diverse selections using a variety of strategies.

Analyze elements for their contributions to meaning in literary texts and express and support responses to various types of texts.

Listen attentively for a variety of purposes, analyze and evaluate oral performances and presentations.

Speak clearly and effectively for a variety of purposes and audiences.

Homework: The daily average for homework will be 30-45 minutes. Students are often assigned reading or long-term projects that require them to plan their time carefully so that they are not overwhelmed by deadlines. Developing self-discipline in the areas of time management is a goal of this advanced class. Homework is always due before the start of school on the due date and submitted as instructed.

Grading: Students will be evaluated on their analysis of a variety of literature, poetry, and non-fiction. Students will compose original essays (written both in and out of class), participate in literature-based assessments, and create original and creative individual and group projects in order to demonstrate their connection to the literature. Plagiarism, like other types of cheating, results in a 0 for the assignment and notification to the office. Plagiarism includes using any or all portions of someone else's work, including papers found on the internet.

50% Major Grades: tests, projects, presentations, major writing assignments, etc.
40% Minor Grades: AP MC quizzes, online discussions, vocab activities, lit activities, etc.
10% Academic Skills: timely work, active participation, creative & thinking risk

Late Work Policy:

One-day late work policy with a maximum deduction of 30 points.

School days, not calendar days

Zeros may be issued following the one-day period

This would be the minimum requirement. Teachers may implement a more lenient policy. Courses that are shared among more than one teacher must have the same late work policy.

The late work policy does not apply to assignments that are assigned and due within the same class period.

AP LANGUAGE skills and objectives:

Rhetorical Situation –Reading: Explain how writers' choices reflect the components of the rhetorical situation (exigence, audience, writer, purpose, content, message)

Rhetorical Situation –Writing: Make strategic choices in a text to address a rhetorical situation (introductions, conclusions, audience's values)

Claims and Evidence –Reading: Identify and describe the claims and evidence of an argument. (claims, evidence, thesis, qualifications, counterarguments, etc.)

Claims and Evidence –Writing: Analyze and select evidence to develop and refine a claim (paragraphs with claims, evidence: defensible thesis, counterarguments)

Reasoning and Organization –Reading: Describe the reasoning, organization, and development of an argument (line of reasoning, organization of text)

Reasoning and Organization –Writing: Use organization and commentary to illuminate the line of reasoning in an argument (transitional elements, development)

Style –Reading: Explain how writers' stylistic choices contribute to the purpose of an argument (diction to create tone, syntax for organization, grammar for clarity)

Style –Writing: Select words and use elements of composition to advance an argument (create tone/voice; clarity and concision, standard usage and mechanics)

AP LITERATURE skills and objectives:

Explain the function of character (perspective, changeability, foils, nuances, and complexities)
Explain the function of setting (textual details, character, and setting)
Explain the function of plot and structure (sequence of events, structure, significance of events, conflict)
Explain the function of the narrator or speaker (point of view, detail, diction, syntax, reliability)
Explain the function of word choice, imagery, and symbols (literal, figurative)
Explain the function of comparison (similes, metaphors, personification, allusions)
Develop textually substantiated arguments about interpretations of part or all of a text (claim, evidence, thesis, commentary, control of language)

Texts for Pre-AP English 2:

Bless Me, Ultima

Antigone/Medea

The Picture of Dorian Gray

Shakespeare's Julius Caesar

This list is subject to change and/or additions. You also will be asked to choose additional reading.

REQUIRED MEMBERSHIPS

There are several websites or programs that we will use repeatedly this year. Please join the following: www.turnitin.com, www.noredink.com, www.vocabulary.com, www.quill.org.

| | | | | | | |
| --- | --- | --- | --- | --- | --- | --- |
| Period | Turnitin Class ID | Turnitin Enrollment key | Noredink code | Vocab.com code | Quill Code | myap.collegeboard.com join code |
| P 1 | 35634407 | Batman | neat scarf 71 | 30X7F03 | freeze-pet | LPMQVR |
| P 2 | 35634439 | Wolverine | noisy bat 20 | 1MN89DT | humor-harbor | 2VEL6L |
| P 4 | 35634456 | Doctor | new pencil 47 | 4JNYGTW | cabbage-summer | 9QG3LP |
| P 5 | 35634484 | Kenobi | left bubble 15 | 3J69ZTJ | monday-breath | X7XLZ4 |

HISD Canvas: All materials, resources, and assignments (or links to them) will be posted and consolidated on our class page. Please check this regularly.