Welcome to Kolter Elementary Online
¡Bienvenidos! Bienvenue! 你好 Nǐ hǎo!
Kolter Elementary is a Houston ISD (HISD) Elementary School and Foreign Language Magnet dedicated to the academic success and personal growth of children in grades PreK-5. Our students and parents join our teachers and community in exploring the sights, sounds, and people of the world. Kolter Elementary sparks a love of learning that extends across the world and lasts a lifetime.
Magnet Process...What happens now?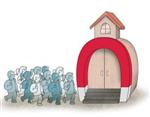 Magnet application status information will be sent to parents on March 27, 2015.
Parent must respond by April 10, 2015.
For parents of entering kindergarten who ACCEPT: Kindergarten Signing Day on

April 7, 2015 from 5:30-6:30 pm

.