Principal's Message
Welcome to Southmayd Elementary. We value every scholar's progress and growth, as every scholar's success, is our own achievement.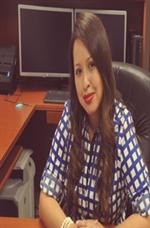 The mission of Southmayd Elementary is to provide opportunities which challenge, support, and encourage successful learning for all students.
School Vision
Our vision is to develop confident students who are motivated to grow as lifelong learners with strong academic skills, inquisitive attitudes, keen social intelligence, and critical and creative thinking abilities.
Southmayd Elementary is the best elementary school in the east-end of Houston for at-risk students because we provide quality and rigorous academic program, an effective RTI (Response To Intervention) model, and after school activities that ensure our students will be career and college ready.