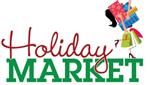 is looking for VENDORS for it's
2nd Annual Holiday Marketplace
on Saturday, December 7, 9:00 AM – 3:00 PM
If you have a business, i.e. jewelry, cosmetics,
craft store, bakery, specialty foods,
or offer services, i.e. carpentry, interior decorating,
or any other business/services,
Wharton cordially invites you to be a vendor at this year's
Holiday Marketplace!
(For a small donation to Wharton.)
For more information, please contact
Ms. Stacey Frank, 281-410-5403
or, call Ms. Murillo in the school office, 713-535-3771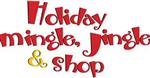 La Academia Wharton
está solicitando vendedores para su
Plaza de Mercadeo de Ventas Navideñas
el sábado 7 de diciembre, de 9:00 AM – 3:00 PM
Si usted tiene un negocio propio,
quizás joyería, cosméticos, boutique,
pastelería, alimentos/comidas hechas en casa, o cualquier otro negocio
o ofrece algún tipo de servicio,
quizás carpintería, automotriz,
remodelación de hogar, o cualquier otro servicio
¡Wharton le invita a ofrecer sus ventas o servicios,
alquilando una meza durante este evento!
(Por una pequeña donación a Wharton.)
Para más información, por favor comuníquese con la
Sra. Stacey Frank, 281-410-5403
o, llame a la Sra. Murillo en la oficina de Wharton, 713-535-3771