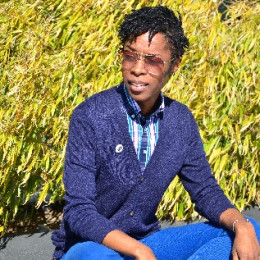 Ms. Mekeva McNeil
---
HSPVA Students,
Many of you have received a note from Mr. Davis or have heard the news from others in our community that our theatre faculty member, Ms. Mekeva McNeil, passed away this morning after a battle with cancer. Ms. McNeil fought this battle quietly and not many knew of her illness. When her mother called to share the news with me, it was quite unexpected. The world is less bright this morning with her passing.
Our theatre chair, Mr. Davis writes that, "Ms. McNeil's gentle demeanor and encouraging spirit significantly impacted HSPVA. From Fela! and The Color Purple to Tartuffe, Ms. McNeil's work was always polished, focused, and awe-inspiring. She was an incredible teacher, director, collaborator, and friend. Her passion for theatre and dedication to teaching will continue to be part of who we are. I feel so honored to have had the opportunity to work beside her, and I am sure you will always cherish the memories and time you had with her."
Because of Ms. McNeil's strong relationships with students and her involvement in the Black History productions at school, I know that many students outside the Theatre Department are also impacted by this loss.
We all process grief in various ways, but it is important to lean on those who can support us in times of loss and hurt. I encourage you to reach out to faculty, friends, and your family for support.
If you would like to leave a card for Ms. McNeil and/or her family, write a note, or just be still and reflect, you may do so on Wednesday, June 16th in the Chandra Wilson Black Box Theatre on the second floor of our campus from 2:00 pm to 6:00 pm.
Once they are finalized, Ms. McNeil's family will let us know about possible arrangements and we will pass those along to our community.
Please keep Ms. McNeil's family and friends in your thoughts.
Sincerely,
Dr. Allen