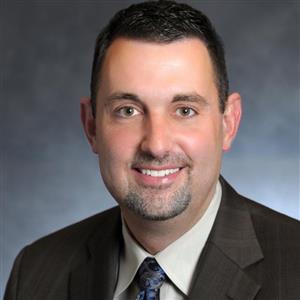 Robert S. Allen,
Principal
---
Greetings!
As principal, it is my great pleasure to welcome you to our website for Kinder High School for the Performing and Visual Arts (HSPVA).
We are in our 47th year of excellence in the arts and academics at HSPVA! We continue to celebrate what makes us one of the nation's most prestigious high schools: our proud heritage, dedicated staff, successful alumni, supportive parents, and, most importantly, our gifted and talented students. This school year brings even more excitement than usual as we move to our state of the art five-story building in downtown Houston, only blocks from the prestigious Theatre District! I have included an architect sketch of the new facility below. It has been an amazing design and build journey with architects from Gensler and McCarthy Building Company.
The entire school community is proud of our unprecedented achievements since our inception in 1971. HSPVA has one of the highest number of Presidential Scholars in the Arts in the nation. For 2017-2018 school year, HSPVA once again earned the highest ranking possible under the Texas Education Agency's accountability system garnering "met standard" for every indicator and earning "distinctions" in five of the seven areas measured by the state. We look forward to continuing the progress that we made last year to fulfill, even better, our mission to provide a balanced program of rigorous training in the arts and challenging academics.
Kinder HSPVA is truly a school like no other. As I walk the hallways of the school and observe students studying and participating in creative writing, dance, theatre, vocal and instrumental music, visual arts, and the academics, I realize how fortunate they are to have a fine arts campus to attend in the Houston Independent School District. The students work hard in both the academics and the arts to move toward their goals of graduation and beyond. Our faculty and staff are dedicated to helping students reach those goals and dreams.
Kinder High School for the Performing and Visual Arts is rich in a tradition of excellence. I look forward to continuing to work with all stakeholders in moving HSPVA to an even higher level of achievement, both academic and artistic. Please let me know if there is anything, I can do to help you at HSPVA.
After this visit to our website, you are invited to come back for more – more information about HSPVA events, photos, updated news, and more HSPVA magic and excitement!
Sincerely,
R. Scott Allen, Ed.D.
Principal