Welcome to the Young Women's College Preparatory Academy, where we are preparing young women today to be leaders of tomorrow. As principal, my goal is to ensure that each student is provided with a holistic educational experience that will equip her with the tools for becoming successful. Our students will develop academically, think critically, lead purposefully, and make healthy and responsible decisions. Rigorous academic training from our highly trained faculty, combined with effective mentorship and guidance from our school staff, will not only keep every student on the path to excellence, but also foster a learning environment where each young lady will expect the best from herself and classmates.
I am excited about my role in the Houston Independent School District's historic initiative to grow young female leaders and invite you to join us in our mission. We are embarking on a promising journey and would like to bring you along.
Delesa O'Dell Thomas, Principal
Recent News
Launching a Girls' Public School: the Leaders' Perspective
Paula Harris, Houston ISD Board trustee, Delesa O'Dell Thomas, Principal and Jyoti Malhan, Dean from the Young Women's College Preparatory School, Houston, Texas presented at the The Eighth International Conference on Single-Gender Education on October 20, 2012! The conference had attendees from all across the United States, as well as from Australia, Canada, Colombia, Iceland, Mexico, and Spain.
Together, they gave a presentation describing the launch process, the challenges, the strategic marketing and the major milestones of the school's first year.
Video - YWCPA students participating in March of Dimes walk
HISD Group Project District Winner - headed to state May 5th
Left to right:
Madison Harris, Fallon Jones and Lauren Sells.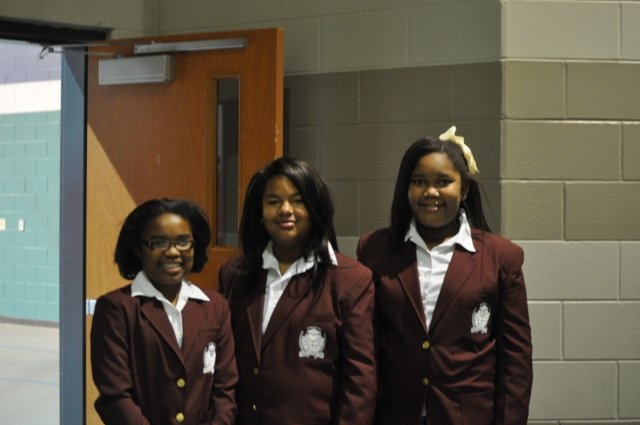 Senator Kay Bailey Hutchison Visits YWCPA at Grand Opening Ceremony