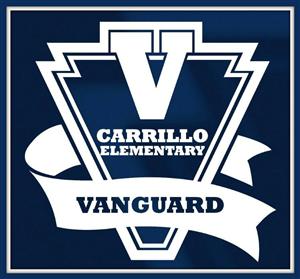 Welcome Parents/ Guardians
Thank you for your interest in Carrillo Elementary!
Carrillo Elementary is a Vanguard Magnet campus. HISD's Vanguard Magnet programs meet the needs and serve students who have been identified as Gifted and Talented (G/T) in intellectual ability, creativity, or leadership. Vanguard offers a differentiated curriculum that is both accelerated and enriched.
Our Vanguard Magnet Program is designed to serve our zoned students who are identified as G/T and G/T identified students who transfer to Carrillo through the Magnet program.
Admission to the Vanguard Program requires testing and meeting the HISD qualification requirements as stated on the HISD G/T Identification Matrix.
What We Offer
· Bilingual and English Vanguard Classes Available
· All Classrooms are Technology Enriched with additional computer labs
· Science Lab
· Specialized Vanguard Learning Experiences
· Extended After school Program
If you have any questions, please contact:
Aurora DeLuna
Carrillo Vanguard Magnet Coordinator
adeluna1@houstonisd.org
960 S. Wayside Drive
Houston, TX 77023
713-924-1870
Fax: 713-924-1873