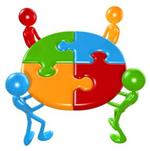 Community Feedback Desired on Turnaround Plan
Sugar Grove Academy has been rated as an Improvement Required (IR) campus by the Texas Education Agency (TEA). The TEA requires that we develop a Turnaround Plan for the 2016-2017 school year listing the actions that must take place to foster greater student growth and improve student achievement. We invite you to participate in this process by providing feedback via the online survey linked below. Your feedback is valuable.
Download the Turnaround Plan by clicking on the link below:
Campus Turnaround Plan Feedback Survey:
Click:http://goo.gl/forms/oD5wn5hvri
Participación y recomendaciones de la comunidad sobre el plan de mejoramiento
Sugar Grove Academy ha sido identificada por la Agencia de Educación de Texas (TEA) como una escuela con necesidad de mejorar. La agencia (TEA) requiere que la escuela desarrolle un plan de mejoramiento para el año escolar 2016-2017 explicando las acciones necesarias para mejorar y aumentar el aprendizaje de los estudiantes. Sus comentarios son valiosos.
Descargar El Plan Mejoramiento de La Escuela:
Click: SGA Turnaround Plan
Encuesta sobre el plan de mejoramiento de la escuela: