Texas Medical Neighborhood
How to find a doctor in the Texas Medical Neighborhood Plan

How To Find a Doctor - Texas Medical Neighborhood Network Plan from HISD Benefits on Vimeo.
View Plan Comparison Chart - TX Medical Neighborhood Basic and Plus

  To find a Texas Medical Neighborhood provider, Click here

This network has cost-effective and high-quality providers through care coordinated by a primary care physician (PCP).
PCP Election Required – if you don't select one, a PCP will be assigned to you and any covered dependents based on your zip code.
No Specialist referrals needed but your PCP can help you coordinate your care including any specialists visits.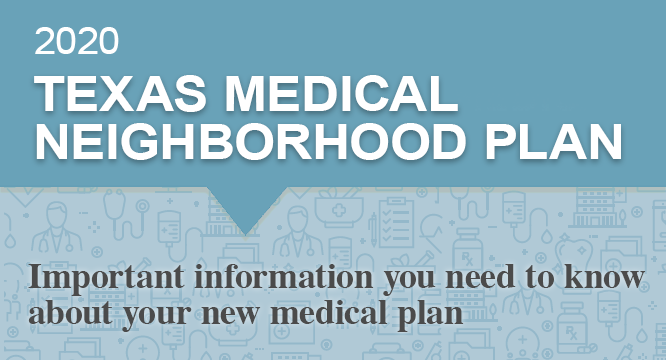 Texas Medical Neighborhood Resource Guide Benefits has created a 2020 Texas Medical Neighborhood Plan resource guide with important information about your plan.

Click here to view the guide.


There are currently 20 specialties subject to tiering in the Texas Medical Neighborhood Network plan. You will receive the maximum savings when you select a Tier 1 specialist. You will receive the standard savings (higher coinsurance) when you select a Tier 2 specialist.

Tiered specialties are:
Allergy/Immunology
Cardiology
Cardiothoracic Surgery
Dermatology
Endocrinology
Gastroenterology
Infectious Disease
Nephrology
Neurology
Neurosurgery
Obstetrics/Gynecology
Ophthalmology
Orthopedics
Otolaryngology
Plastic Surgery
Pulmonary/Critical Care
Rheumatology
Surgery
Urology
Vascular Surgery