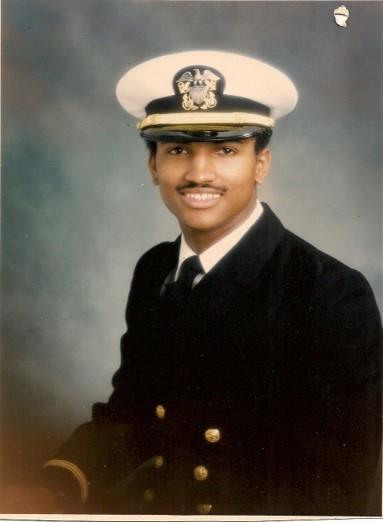 Phone: 4019521445
Email:
Degrees and Certifications:
BS PSYCHOLOGY MINOR ENGINEERING MATH MA NATIONAL SECURITY AND STRATEGIC STUDIES CERTIFIED SAFETY AND HEALTH OFFICER
Paul Judice

PAUL A. JUDICE

COMMANDER, RETIRED

UNITED STATES NAVY

PAUL JUDICE, COMMANDER, UNITED STATES NAVY, RETIRED, WAS BORN 1962 IN NORFOLK, VIRGINIA, THE SON OF A CAREER ENLISTED PETTY OFFICER. GRADUATING FROM JACK YATES SENIOR HIGH (HOUSTON, TEXAS), AND RECEIVING A NAVAL ROTC FOUR YEAR SCHOLARSHIP, MR. JUDICE ATTENDED PRAIRIE VIEW A&M UNIVERSITY (CLASS OF 1984), EARNING A BACHELOR OF SCIENCE DEGREE IN PSYCHOLOGY WITH A MINOR IN ENGINEERING MATH.

UPON COMMISSIONING, COMMANDER JUDICE FIRST ASSIGNMENT WAS TO THE AMPHIBIOUS SHIP USS HERMITAGE (LSD-34) WHERE HE SERVED AS THE COMMUNICATIONS OFFICER AND THEN AS bOILERS OFFICER. DURING THIS TWO YEAR TOUR, HE QUALIFIED AS BOTH sURFACE WARFARE OFFICER AND ENGINEERING OFFICER OF THE WATCH, AN ACCOMPLISHMENT RARELY AND SELDOM DONE IN THE FLEET DURING AN OFFICER'S FIRST two year TOUR. aFTER A SUCCESSFUL TOUR, iN 1987, HE REPORTED ON BOARD THE FAST COMBAT SUPPORT SHIP USS DETROIT (AOE-4), FILLING THE BILLET OF MAIN PROPULSION ASSISTANT AND ELECTRICAL OFFICER, DEPARTING 1989.

SHORE DUTY FOLLOWED IN 1989 AT TEXAS A&M UNIVERSITY, AS ASSISTANT PROFESSOR OF NAVAL SCIENCE, INSTRUCTING NAVIGATION, NAVAL OPERATIONS, NAVAL ENGINEERING, AND LEADERSHIP AND MANAGEMENT. UPON COMPLETION OF THIS TOUR IN 1992, COMMANDER JUDICE ATTENDED THE SIX MONTH DEPARTMENT HEAD SCHOOL IN NEWPORT RHODE ISLAND, AND UPON COMPLETION, REPORTED ONBOARD USS MOUNT BAKER (AE-34), SERVING AS CHIEF ENGINEER TILL FALL 1994.

IN 1994, COMMANDER JUDICE ASSUMED THE BILLET AS EXECUTIVE OFFICER OF MINE COUNTERMEASURES ROTATIONAL CREW HOTEL ONBOARD USS SCOUT (MCM-8). IN 1995, HE COORDINATED THE OVERSEAS HOMEPORT SHIFT AND SERVED AS EXECUTIVE OFFICER ONBOARD USS PATRIOT (MCM-7) HOMEPORTED IN SASEBO, JAPAN. AFTER A SUPERB TOUR, THE FALL OF 1997, COMMANDER JUDICE REPORTED ONBOARD USS GERMANTOWN (LSD-42) AS EXECUTIVE OFFICER, HOMEPORTED IN SASEBO, JAPAN, TILL JANUARY 1999.

FEBRUARY 1999, COMMANDER JUDICE REPORTED ONBOARD COMMANDER, MINE WARFARE COMMAND, SERVING AS ASSISTANT OPERATIONS OFFICER AND EXERCISE SCHEDULING OFFICER. UPON COMPLETION OF ANOTHER SUPERB TOUR, IN AUG 2001, HE REPORTED ONBOARD COMMANDER NAVY WARFARE DEVELOPMENT COMMAND IN NEWPORT, RHODE ISLAND, AS THE UNDERSEA WARFARE EXPERIMENT DIRECTOR, EXPERIMENTING WITH NEW TECHNOLOGY FOR BOTH MINE WARFARE AND SUBMARINE WARFARE, TILL SEPTEMBER 2004.

OCTOBER 2004, COMMANDER JUDICE REPORTED TO THE NAVAL WAR COLLEGE AS A STUDENT, GRADUATING NOVEMBER 2005 WITH A MASTERS IN NATIONAL SECURITY AND STRATEGIC STUDIES. UPON GRADUATION OF NAVAL WAR COLLEGE, HE REPORTED TO THE OFFICE OF MILITARY COOPERATION KUWAIT, SERVING AS THE NAVY LIASION OFFICER TO KUWAIT NAVAL STAFF FROM 2005-2007, ADVISING AND COORDINATING WITH THE KUWAIT NAVAL DEPARTMENT IN THE PURCHASING OF $250M IN SHIPS, AMMUNITION AND TRAINING.

UPON ANOTHER SUCCESSFUL TOUR IN KUWAIT, COMMANDER JUDICE REPORTED ONBOARD DEFENSE THREAT REDUCTION AGENCY, KIRTLAND AIR FORCE BASE, ALBUQUERQUE, NEW MEXICO AS BRANCH CHIEF TEST AND FIELDING SUPPORT. SERVING AS BRANCH HEAD AND TEST GROUP DIRECTOR, COMMANDER JUDICE DIRECTED MULTIPLE TESTS IN FULFILLING THE COMMAND'S MISSION TO COUNTERING WEAPONS OF MASS DESTRUCTION.

DURING HIS TOUR WITH DEFENSE THREAT REDUCTION, COMMANDER JUDICE DEPLOYED TO KUWAIT FOR A NINE MONTH TOUR, SERVING AS THE WARRIOR TRANSITION PROGRAM DIRECTOR, DIRECTLY RESPONSIBLE FOR PROCESSING AND CONDUCTING THE FIRST PHASE OF TRANSITION TO OVER 8500 REDEPLOYING MILITARY PERSONNEL RETURNING FROM THE MIDDLE EAST.

UPON RETURN FROM AN OUTSTANDING TOUR IN KUWAIT, COMMANDER JUDICE ASSUMED THE POSITION AS TECHNICAL SUPPORT LEAD FOR DEFENSE THREAT REDUCTION AGENCY. IN ADDITION, AS EXERCISE DIRECTOR, HE CONDUCTED A FIRST EVER MULTIAGENCY (DEPARTMENT OF HOMELAND SECURITY, CENTER FOR DISEASE CONTROL, ENVIRONMENTAL PROTECTION AGENCY, DEPARTMENT OF ENERGY, FEDERAL BUREAU OF INVESTIGATION, AND LOCAL AUTHORITIES), IN A $400K BIO-RESPONSE OPERATIONAL TESTING AND EVALUATION (BOTE) EXERCISE.

COMMANDER JUDICE RETIRED AT THE NAVAL RANK OF COMMANDER IN MAY 2012, COMPLETING A HIGHLY SUCCESSFUL AND REWARDING NAVAL CAREER OF 28 YEARS OF ACTIVE SERVICE. HIS PERSONAL AWARDS INCLUDE THE DEFENSE MERITORIOUS SERVICE MEDAL (2ND AWARD), NAVY COMMENDATION MEDAL WITH 7 GOLD STARS, ARMED FORCES SERVICE MEDAL, GLOBAL WAR ON TERROISM MEDAL, NATIONAL DEFENSE RIBBON, EXPERT PISTOL, EXPERT RIFLE AND VARIOUS UNIT AWARDS. IN NOVEMBER 2015, COMMANDER ENROLLED AT TEXAS A&M ENGINEERING EXTENSION AND RECEIVED HIS CERTIFICATION AS CERTIFIED SAFETY AND HEALTH OFFICER (CSHO) FOR CONSTRUCTION.

IN NOVEMBER 2016 COMMANDER JUDICE WAS HIRED BY HOUSTON INDEPENDENT SCHOOL DISTRICT TEACHING AT HIS ALMA MATER, JACK YATES MARITIME ACADEMY, INSTRUCTING MARITIME / SUPPLY CHAIN LOGISTICS WHILE SIMULTANEOUSLY SERVING AS ADJUNCT PROFESSOR FOR HOUSTON COMMUNITY COLLEGE FOR DUAL CREDIT AND SUPPLY CHAIN MANAGEMENT.

COMMANDER JUDICE IS MARRIED TO THE FORMER AUSTRA NELL KING AND THEY HAVE THREE DAUGHTERS, SIERRA (U.S. ARMY), DEAMBRI (U.S. MARINE CORPS), BRIANI (U.S. NAVY), ONE SON, PAUL ANTHONY III (TEXAS AIR NATIONAL GUARD) AND ONE STEP DAUGHTER, KESSA.
by International Seafarers Union Year Published: 2022

Discusses about various information for Seafarers

| | |
| --- | --- |
| | by Journal of Maritime Industry Year Published: 2021 Unclassified |

by Port of Houston Year Published: 2022 Unclassified

Summary of What is going on at the Port of Houston.

by Professional Mariner Year Published: 2021 Unclassified

Magazine that discusses ship building and operations information. Lots of different information from various auditors.