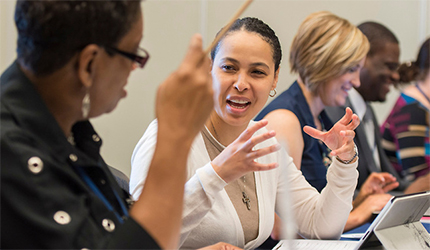 Thank you for your interest in teaching positions in Houston Independent School District. As the bridge to a highly qualified teacher for every classroom, the certification team ensures that all teachers being hired within the Houston Independent School District hold a valid teacher certification and are highly qualified in Texas. Our goal is to provide guidance and resources to help our schools hire and maintain 100% highly qualified educators.
Please explore the links below to obtain more information about paths to teaching and gaining certification in Texas. Whether you are a recent college graduate, a mid-career changer, or a teacher from another state/country, the information on this page is provided to assist you in reaching your goals in the field of education. If you have any questions regarding the certification process after reviewing this information, please
contact
the Certification department. We look forward to working with you as we seek to find highly qualified teachers for every classroom.
Candidates interested in campus instructional roles must
apply
to the district-wide pipeline and complete all stages before reaching out to campuses.