I am thinking about you all and hoping you are safe and healthy. Despite my love of dystopian literature, I never wanted to experience it in real life. I like my fiction. Please reach out to the school if you are in need of help.
English - grades 6-12
English as a Second Language - grades 6-12
Social Studies - 6-8
AVID - 9th grade
One Goal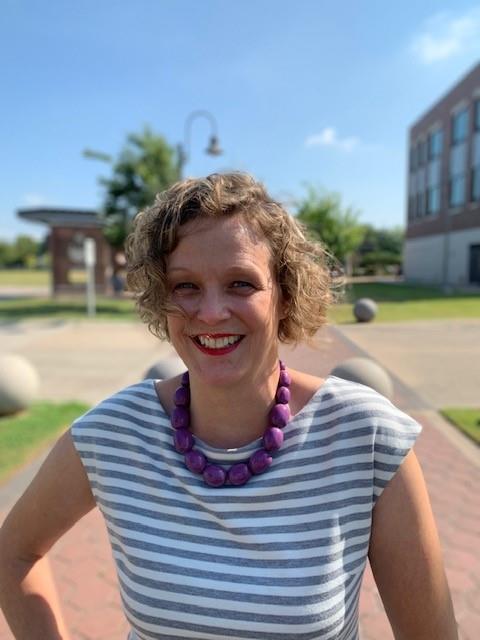 Phone:
Email:
Degrees and Certifications:
Bachelors of Arts in History and Education from Westminster College, New Wilmington, PA
Ms.

Sarah Wolff-Romero

I have over seventeen years of teaching experience in public education working in a variety of locations in Houston and outside of Texas. I taught English in Seoul, South Korea, Heredia, Costa Rica, Greenville, Pennsylvania, and Malden, Massachusetts. I have taught English, Reading, Social Studies, AVID, English as a Second Language, and College Readiness courses both in middle and high schools. For the 2020- 2021 school year, I am East Early College's school librarian and the school's Magnet Coordinator.

I sponsor two clubs, Literary Magazine and Name That Book. Outside of my professional life, I love to express my creativity through crafts, art, and sewing. I have sewn over ten quilts and well over a hundred face masks.
"We spend so much time being afraid of failure, afraid of rejection. But regret is the thing we should fear most. Failure is an answer. Rejection is an answer. Regret is an eternal question you will never have the answer to." - Trevor Noah