Phase 3

is open for 2021-2022 school year


---

Or

Watch this short clip about our school

Early College High Schools (ECHS)

are innovative high schools that allow students least likely to attend college, an opportunity to earn a high school diploma AND 60 college credit hours. At East Early College, we work hard, we play hard, and we are a family that will get you ready for college. Apply now for an opportunity for acceptance into our program. We are looking for students who have a desire to get a head start on their career by taking college classes in high school, earning an Associate's degree, and ultimately attending a four-year university.

Join in the fun by becoming an East Early Falcon!

→ All students entering 9th grade must apply through the Magnet application process, found here.
How to Apply
BOOK AN APPOINTMENT

if you need assistance with application.

If you need assistance with submitting an application, please click here to follow link and click on the "Application Assistance" tab and click "Book an Appoitnment"



Application Timeline
Phase I: September 19 - November 6, 2020

Phase 2: November 7 - February 26, 2021

Phase 3: February 27 - Students new to the district
Magnet applications are currently open for Phase 3 students (out-of-district and new-to-district).
Contact Us
Magnet Coordinator:

Sarah Wolff-Romero

East Early College High School

220 North Milby Street

Houston, TX

77003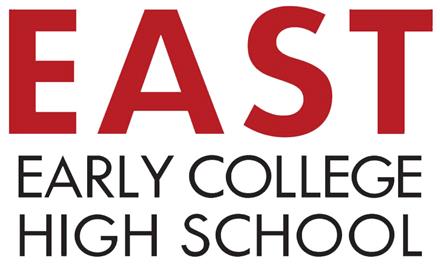 Office of School Choice

4400 West 18th St., Level 1SE

Houston, TX 77092

Telephone: 713-556-6947

Fax: 713-556-6784

Justin Fuentes,
Assistant Superintendent
Office of School Choice