Anna Eastman, Secretary, District I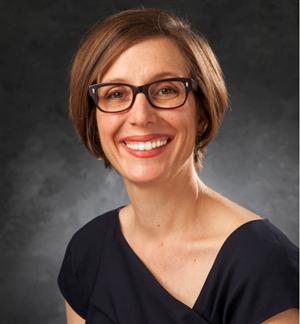 Anna Eastman was elected to the HISD Board of Education in 2009. She served as assistant secretary in 2010, second vice president in 2011, and currently serves as secretary.
A product of public schools in Richardson, Texas, she graduated from the University of Texas in 1992 with a bachelor of fine arts degree in art history and earned a master of social work degree in 1993 from Our Lady of the Lake University. After receiving her degree, Ms. Eastman worked as a lead social worker for Communities in Schools in San Antonio.
In 2002, Ms. Eastman and her husband, Brad, cofounded the 11½ Street Foundation, which has recognized outstanding veteran teachers with monetary awards. Today, the foundation provides college scholarships to at-risk children who have graduated from HISD's John Reagan and Jefferson Davis High Schools.
In 2003, Ms. Eastman headed up the William Travis Elementary School Parent Teacher Association (PTA) Ad Hoc Transition Committee, which facilitated the move of students to temporary buildings while the school was closed for major renovations. From 2005 to 2007 she was the PTA president at Travis.
Ms. Eastman serves on the leadership team of the Community Advisory Group to the University of Texas School of Public Health Prevention Research Center, whose focus is adolescent sexual health. As a volunteer for Recipe for Success, a nonprofit organization dedicated to combating childhood obesity, Ms. Eastman has served in various capacities, including chair of the 2009 fall fundraiser. She serves as a Senior Fellow of American Leadership Forum, on the Board of Advisors of the Holocaust Museum of Houston, and is a member of HGOco, the Houston Grand Opera's education and community outreach committee.