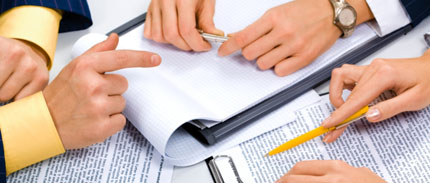 Policy Administration promotes and enables informed decision making by the employees and trustees of the Houston Independent School District through the creation, documentation, maintenance, communication, and distribution of district policy, practices, administrative procedures, and board agenda items.
Governance Documents


Good business practice requires well-written governance that is easily accessible to school employees, parents, and the general public. As such, HISD's governance documents are now incorporated into a single online manual called
Policy Online
.
To learn more about HISD's governance documents, click here.
Board of Education Meetings and Agendas
Policy Administration coordinates preparation of
agendas
for regular Board of Education meetings. A summary of each meeting agenda is published electronically and posted at the Hattie Mae White Educational Support Center 72 hours in advance of each board meeting. Hard copies may be obtained from either the Security Desk or the HISD Information Center.