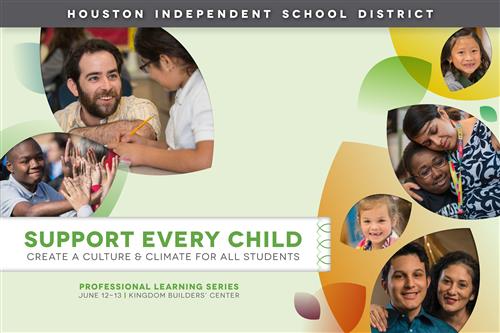 The Professional Learning Series 2017 will emphasize connections between a positive school culture and adult behaviors in schools. School leaders will focus on how improving school culture and climate can reduce dropout rates, reduce bullying and other high-risk behaviors while supporting students to increase academic and behavioral performance.
Refer to the information in the Academic Memo below to register.
The event will be hosted at the Kingdom Builders Center, 6011 West Orem, Houston, TX 77085, June 12-13, 2017.