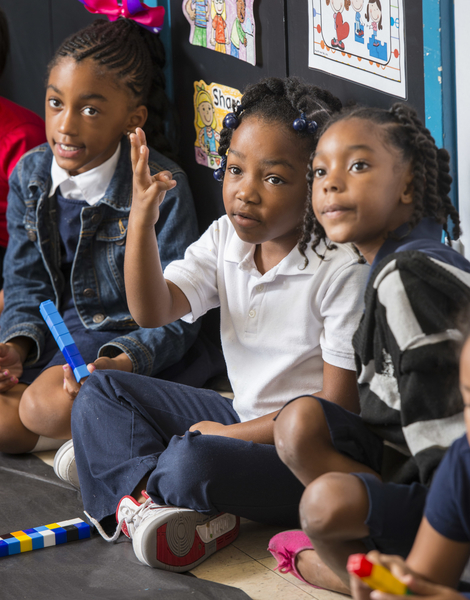 HISD's Vanguard magnet programs, like this one at Windsor Village Elementary, challenge gifted-and-talented students to become independent thinkers who love learning.

HISD's Vanguard magnet programs serve students who have been identified as gifted and/or talented in intellectual ability or creativity. Vanguard curricula are both accelerated, continually rigorous, and enriched with a foreign language each year throughout a student's academic life.

For example, at Carnegie Vanguard, the distric's only Vanguard high school, students must take pre-AP and AP courses in all four core academic areas, a strong recommendation of three years of foreign languages, plus a junior level independent research course which includes the Texas Performance Standards Project (TPSP) or the AP research part of the Capstone Diploma Program.