Chess Tournament #1
at Waltrip High School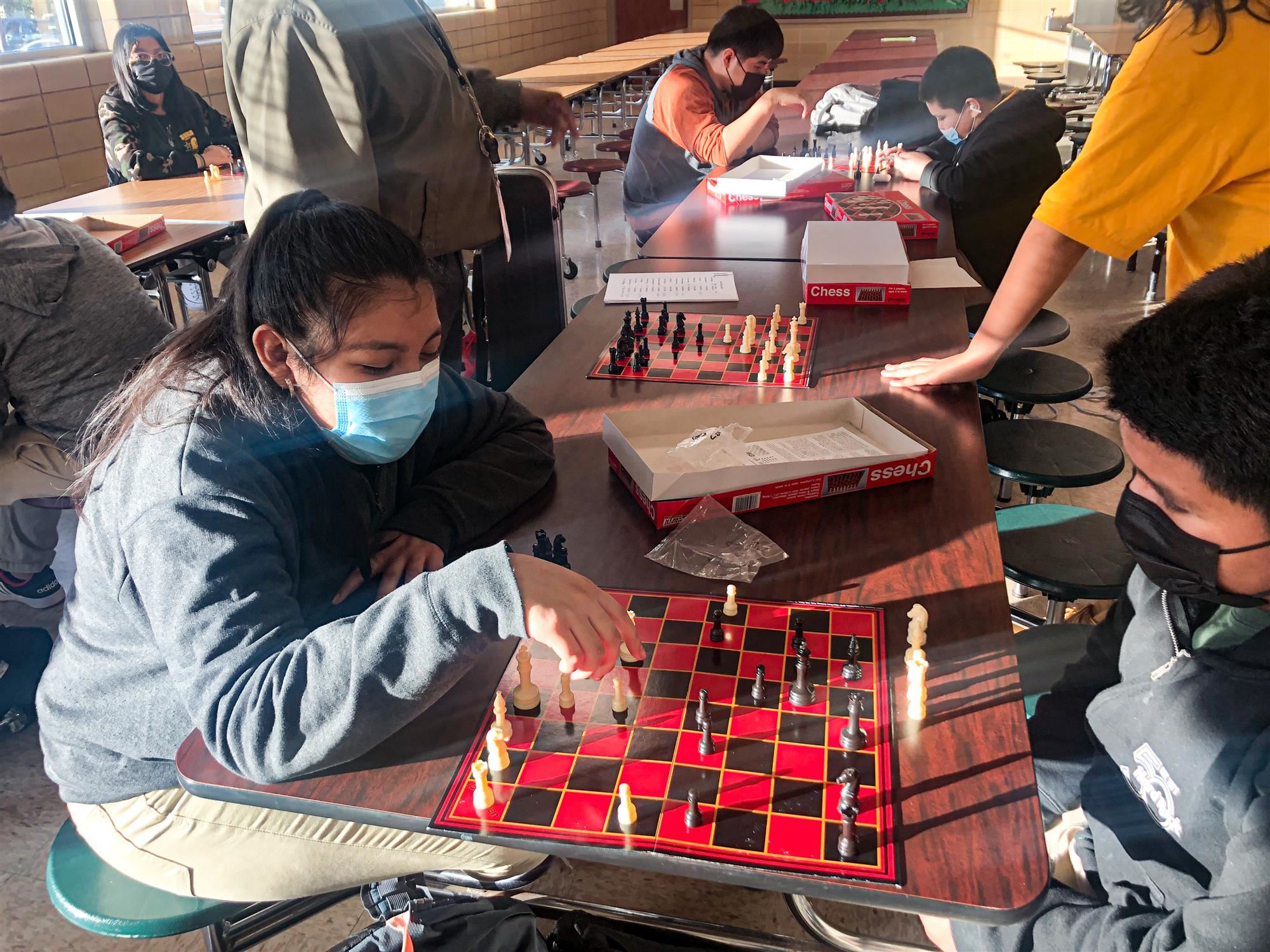 Good news for all Chess aficionados! Mr. Glenn, Burbank's Chess Club Sponsor, has announced that Waltrip High School will be hosting a Chess Mini-Tournament in conjunction with Burbank Middle School on Saturday, February 26th, from 9:00 am to 1:00 pm.
Burbank's Chess Club meets every Tuesday and Friday from 4:00 to 5:00 pm in the school cafeteria and this will be the first opportunity they will have to test their skills outside of our school. Members of Team Burbank are:
Jacobo Jimenez

Jacob Perez

Christopher Barba

Armando Mireles, Jr.

Angel Rivera

Yaretzi A. Benito

Sofia Ruiz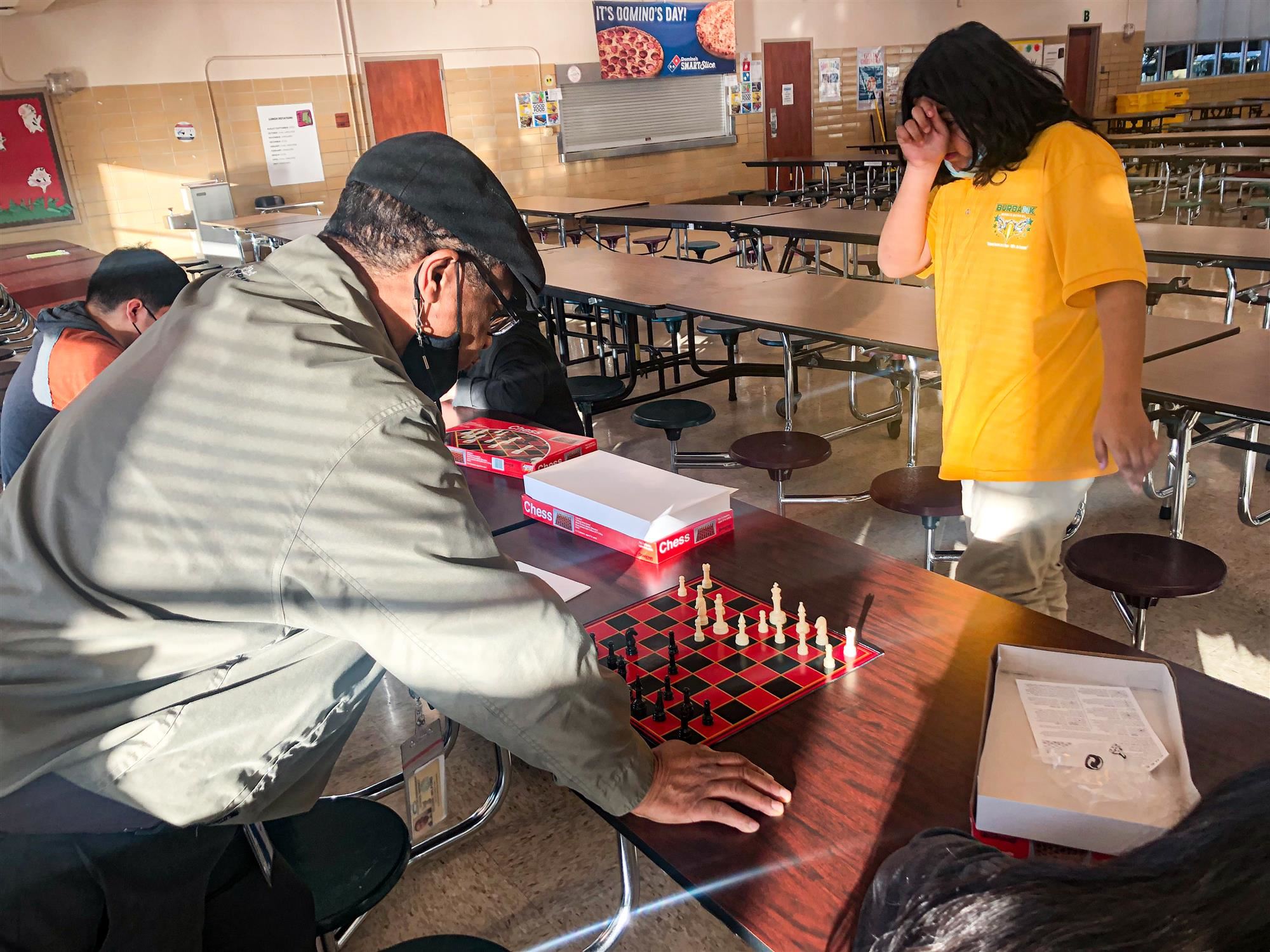 One of our former students who is now a senior at Waltrip, Kaylah Preston, has been the liaison between Waltrip's Coach Mr. Gonzalez, and our Coach Mr. Glenn. After this first tournament, Burbank will host Waltrip the following Saturday, March 5th, at Burbank's library. It is everyone's hope that these initial competitions will pave the way for more schools to participate in the near future.
If you would like to join Burbank's Chess Club, please contact Mr. Glenn in Room A-102.