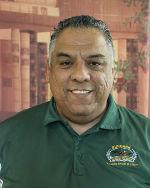 Phone: 713-696-2720
Email:
Degrees and Certifications:
Mr.

Juan Monsiváis

Texas History, 7th Grade Dual Language Academy

ESL 6, 7, 8 Beginners

Grade Level Lead Teacher for Social Studies

Conference Periods: 2nd and 7th

Mr. Monsiváis grew up as an English as a Second Language (ESL) student in Houston's public schools. He earned a Bachelor of Arts Degree in Interdisciplinary Studies at the University of Houston Downtown (UHD) and a Master of Arts Degree in Educational Leadership from the University of St. Thomas (UST). He has been a teacher since 2007.

Mr. Monsiváis is a fully bilingual, passionate, and skilled educational leader who strives to become a leader on campus. He feels well prepared because his experience covers an array of areas as a teacher. He was an elementary school teacher at Herrera and Eliot Elementary Schools, taught ESL Reading and Writing at Edison Middle School, and is now a Social Studies Dual Language teacher at Burbank Middle School.

Mr. Monsiváis believes that his diverse background as well as his experiences as an ESL student have motivated him to rise through the ranks of educational leadership while using his strong moral compass to always do what's right for kids. Currently, he is the Grade Level Lead Teacher for Social Studies at Burbank M.S.