BURBANK MIDDLE SCHOOL

CHEERLEADERS
After an absence of almost 2 years, you will be happy to know that Burbank Middle School's Cheerleading Squad is getting ready!

Last July 11, 2022, Burbank's brand-new Cheerleading Squad participated in the St. Pius X High School Summer Cheer Camp. They were accompanied by Burbank's new Cheerleading Coach, Mrs. Frances Cortina, who also happens to be the very excellent 6th Grade Counselor at school. She is excited to begin working with the girls, practicing in the afternoons, learning new cheers, chants, dance routines, and just overall getting ready for the new school year. She and the girls are also planning to have some fundraising activities to help pay for some cheer expenses and competition entry fees. Stay tuned for more information!

Burbank's Cheerleading Squad has participated in cheer events and school programs with great success in the past, and they're confident that they will rise to that level again through hard work and dedication. It has been quite a long time since the school has had a proper cheerleading squad, so everyone is cautious regarding expectations. But what is absolutely clear is that Burbank's Cheerleading Squad is up to the challenge and will perform with energy, enthusiasm, and 100% commitment!
Preparation is everything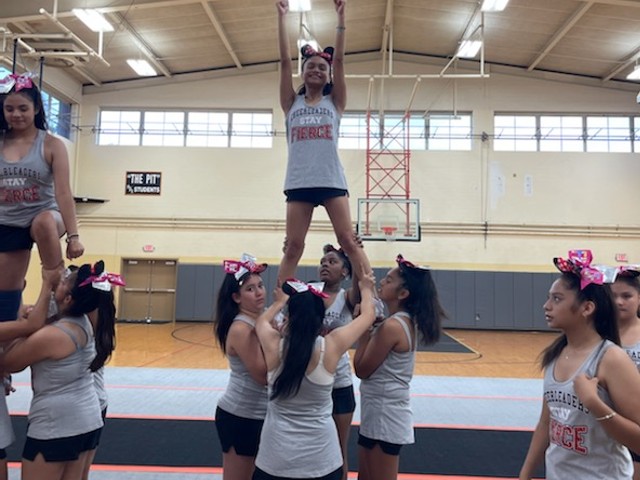 Success!!!