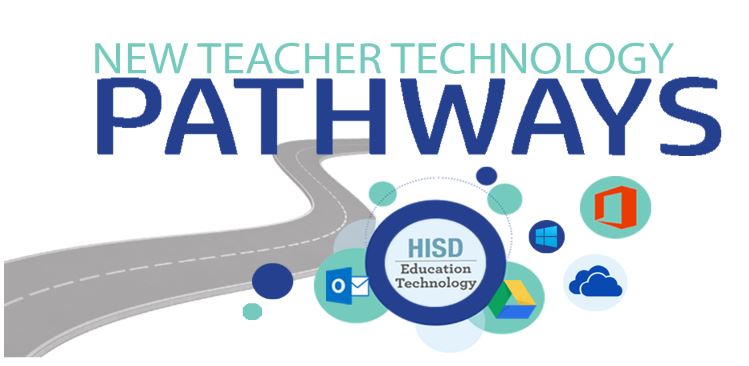 Technology PD for New Teachers in HISD
In partnership with the Teacher Career Pathways Department, New Teacher Pathways is a program that we have established to provide quality and relevant professional development opportunities to new teachers and lead teachers as they are hired by the District. Throughout the summer and school year, we will continue to provide ongoing support, quality professional development, and timely resources that will prove beneficial to new teachers as they become familiar with their role in the classroom.
OneSource#: 1184006

All fall sessions from September 11th, 2019 to November 20th, 2019, will be held at Teledyne, 5827 Chimney Rock Rd. Houston, TX 77081, with the exception of October 23rd and November 20th which will be held at Hattie Mae White, 4400 W. 18th Street, Houston, TX 77092. All sessions are two hours long, from 1 pm to 3 pm.
As you attend Technology training sessions, use the checklist below to record your success. You may also refer to the Ed Tech Bits video tutorials for additional support.