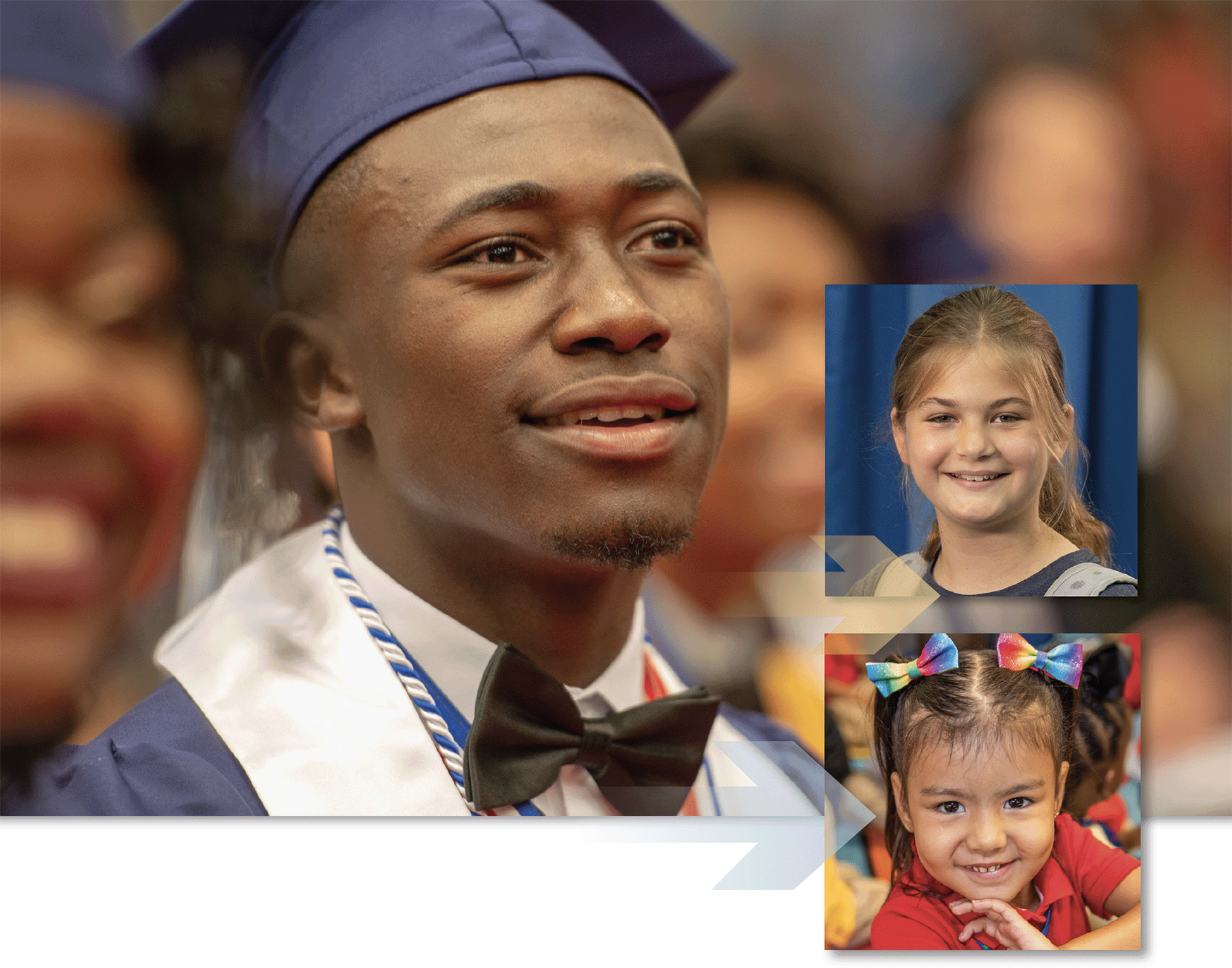 The Houston Independent School District (HISD) was established in 1923 after the Texas Legislature voted to separate the city's schools from its municipal government. Encompassing more than 333 square miles, HISD is the largest school district in Texas and the eighth-largest public school system in the United States. It is home to 276 schools, more than 194,000 students, and roughly 27,000 employees.

Like the city it calls home, HISD boasts a diverse student body. As of the 2021-2022 school year, Hispanic students make up 62 percent of the population, with African-American students comprising more than 22 percent of the student body. White students make up nearly ten percent of the population, with the Asian student population at about four percent. In HISD over 100 languages are spoken. The Houston Independent School District is governed by a nine-member school board, whose members are elected from nine separate districts and serve staggered four-year terms. The mission of the board is to equitably educate the whole child so that every student graduates with the tools to reach their full potential. The board also sets the district's goals, as well as the constraints under which the superintendent operates.

The superintendent of schools is appointed by the board and serves as the Chief Administrator for the school district. In June of 2021, Millard House II was selected unanimously by the HISD Board of Education to serve as HISD superintendent.
Demographics