North Forest ISD challenge to closure, annexation denied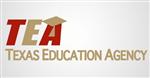 AUSTIN – Following a review requested by the North Forest Independent School District (NFISD), the district's challenge to Commissioner Michael L. Williams' recommendation to close the NFISD and annex it into the Houston Independent School District (HISD) has been denied.
In May 2012, NFISD requested a review of a decision to revoke the district's accreditation. That review was denied. However, NFISD's closure and annexation was abated for one year to allow the district the ability to demonstrate improvement, and attempt to meet certain conditions and requirements.
On Feb. 7, Williams notified NFISD representatives of his formal recommendation for closure and annexation. Williams based his decision on the district's continued poor academic performance over the past year as reflected in its low high school completion rate and poor performance on statewide assessments.
Representatives of North Forest ISD requested a re-opening of its record review for the limited purpose of determining the district's compliance with the terms and conditions of last year's order. On March 15, TEA Chief Deputy Lizzette Gonzalez Reynolds, who was designated by the previous commissioner in 2012 as TEA's final decision-maker in this matter, conducted a record review.
In her decision, Reynolds affirmed the district had failed to sufficiently improve the completion rate at North Forest High School. The district also failed to improve student performance district-wide on statewide assessments. Both were established in 2012 as conditions for withdrawing the closure and annexation order.
"Throughout this process, the priority has been the students of North Forest and assuring they each receive the quality education they deserve," said Commissioner Williams. "My hope is that today's decision marks the next step toward making that goal a reality."
During the record review, Reynolds also determined that NFISD annexation into the Houston ISD would not substantially impair HISD's ability to educate its current students or to pay its pre-annexation obligations. While the NFISD did present a memorandum of understanding it recently signed with PHILO School Management, the MOU's lack of specificity and the limited time to implement did not support withdrawal of the Commissioner's closure order.
The Commissioner's order to close and annex NFISD is effective July 1, 2013. The NFISD may appeal this decision to the State Office of Administrative Hearings. Read the commissioner's full decision here.