What is Dyslexia?
Mastering the ability to read, spell, and write is fundamental to achieving academic success. Students with dyslexia struggle with those skills despite receiving the same classroom instruction that benefits most students and having adequate intelligence.

The Texas Education Code § 38.003 defines dyslexia as "a disorder of constitutional origin manifested by a difficulty in learning to read, write, or spell, despite conventional instruction, adequate intelligence, and sociocultural opportunity."

The Houston Independent School District is committed to providing students identified with dyslexia with instruction that is individualized, intensive, and includes phonetic methods and a variety of writing and spelling components as recommended in the Texas Education Agency's

Dyslexia Handbook

.
Spotlight on Interventionists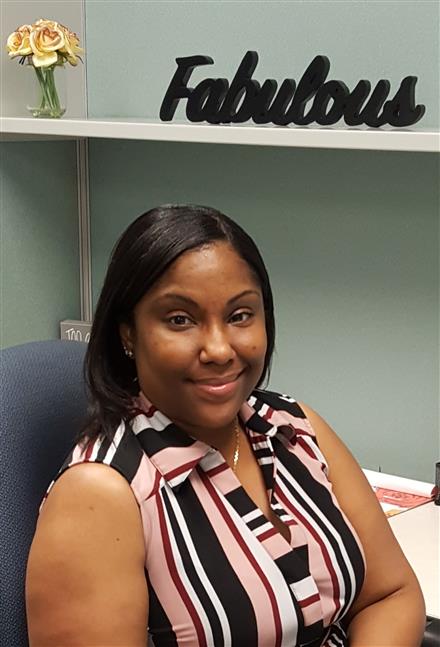 La Angel St. Julian is the Lead Interventionist for the South Area of HISD. She began her career in education as an elementary teacher, after graduating from Texas Southern University. Furthering her education at University of St. Thomas, Ms. St. Julian holds a B.S. in Administration, an M.Ed. in Curriculum & Instruction, and M.Ed. Exceptionality Education Diagnostician.

"It was at Texas Southern University, where I began tutoring and working with school age students. It seemed so natural, and I loved the positive impact it had on students and myself," Ms. St. Julian states. She continues, "Teaching was not work to me. I love developing students to their full potential and working with parents and campuses to ensure all stakeholders were involved."

Throughout her different roles as teacher, early childhood reading specialist, early childhood curriculum and instruction coordinator, Ms. St. Julian realized that it was evident that many of the students struggled in reading and were not identified as such. "This inspired me to become an educational diagnostician. As a diagnostician, I evaluated and identified students, but was not involved in the fidelity of services. This bother me because all students deserve quality instructions and services," she explains.

Now, as an area lead, Ms. St. Julian manages Dyslexia Interventionists that serve schools in the south area of the district. She states, "I love being on campus watching the progress of our students. I also love supporting and coaching my team and department. The Dyslexia Department has the most dedicated educators and the best professionals to work with."

Originally from Lafayette, Louisiana, Ms. St. Julian has been in Texas since her childhood. She emphatically claims both states as home! When not working tirelessly to help HISD students develop their literacy skills, Ms. St. Julian enjoys time with her family, cooking, admiring architecture, attending cultural events and relaxing by the water.

Thank you, La Angel St. Julian, for supporting the students and Interventionists of HISD's Dyslexia Dream Team!
Contact Us
Houston Independent School District

Interventions Office

Dyslexia Department

4400 West 18th Street

Houston, TX 77092

Telephone: 713-556-7003

Fax: 713-556-7265 or 713-556-6814

Senior Manager

Tammy Spencer

Team Leads

Compliance Team Lead

Obed Franco, East

ofranco@houstonisd.org

Yolanda Gray, West

ygray@houstonisd.org

Antonio McMillian, West

Antonio.mcmillian@houstonisd.org

LaAngel St. Julian, South

lstjulia@houstonisd.org

Alicia Craig, North

acraig1@houstonisd.org

Geneva Harris Hatton, Northwest

Geneva.HarrisHatton@houstonisd.org
For More Information
The Houston Branch of the International Dyslexia Association

International Dyslexia Association

The Texas Education Agency Dyslexia Handbook, Revised 2014