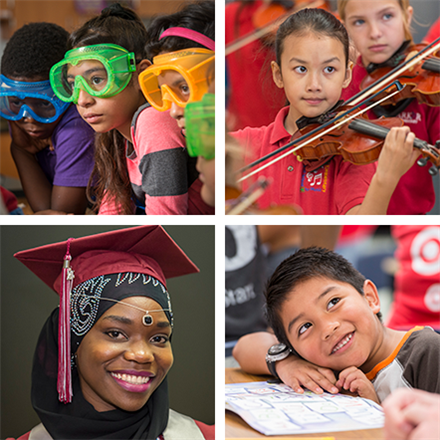 Resource Allocation Advisory Committee
Description:

The purpose of the Resource Allocation Advisory Committee (RAAC) is to design an equitable resource allocation model that provides adequate resources to all campuses, regardless of size.

Why was the RAAC created?

A committee of well-informed stakeholders is needed to guide the District's goal of equitable allocation of resources to best meet students' needs.

What is the "big picture" of the RAAC's work?

The RAAC's purpose will be achieved when all students have equal access to opportunities, services and supports. The RAAC will meet from August to December to define "equity," "adequacy" and other key words, as they craft their recommendations.

When will the RAAC submit their recommendations?

The RAAC is expected to complete their recommendations by December 2018. The recommendations will be shared with the superintendent and the cabinet in December. The Board of Education will review the recommendations in January of 2019.