Math and Science Night 2017
Math and S
cience Famil
y Night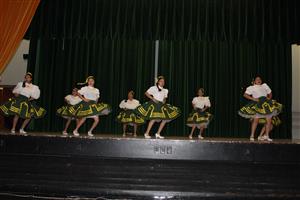 Last November 16, 2017, our students and families had much fun during our Star Wars Themed Math and Science Family Night. Our student organizations were present with excellent performances by our Karate Team and the Las Aguilas Folkloric Dancers. The Museum of Natural Sciences brought an interactive exhibit with the "Out of this World" theme. Our students really enjoyed climbing the Rock Wall in the parking lot and the Laser Tag game in the Eagles' Nest. Our teachers also organized many interactive fun games using math and science for our students and their families to enjoy. The Robotics Team had an exhibit in the gym which showcased their winning robots. They will participate in the Regional Championship Competition next January. PTO was also present at their fundraising booth along with several other cluster booths.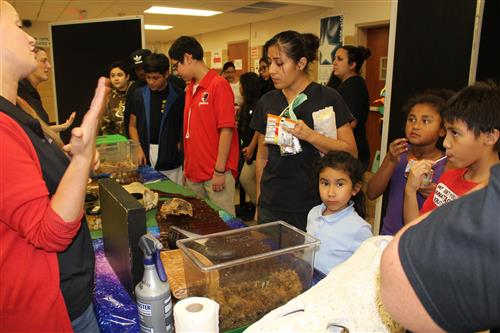 Around 7 o'clock, Mr. Knittle began the distribution of the door prizes, which consisted of complete Turkey Baskets. Five lucky winners went home with everything they needed for a scrumptious Thanksgiving Dinner!
Thank you to Department Chairs Mr. Fermin Plancarte and Mrs. Joan Fretz and all the teachers, students, and administrators who worked so hard to make this evening so special!