Electives Night 2017-2018
Electives Night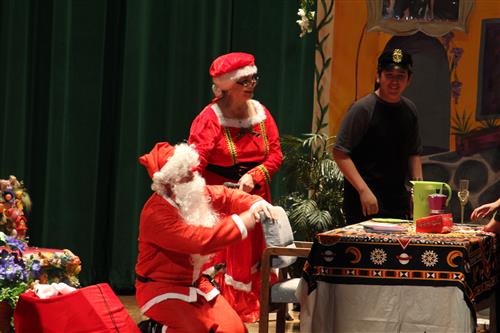 Burbank's Electives Family Night is one that will be long remembered! Santa Claus and Mrs. Claus visited and we even had a snow slide to the delight of our students, parents and visitors. It all began in the school's auditorium where the Eagle Band under the direction of Mr. Glenn played Holiday Tunes to greet our parents and visitors. At 6 o'clock, the choir sang their first selection and the play commenced. Ms. Kovacic and her students performed an abbreviated version of the play Arsenic and Old Lace. The choir sang another selection during the change of scene and this time they were accompanied by our Eagle Band. This is the first time that the Choir and the band performed together, complementing each other, and they sounded great! The play ended with the visit of Santa Claus and Mrs. Claus.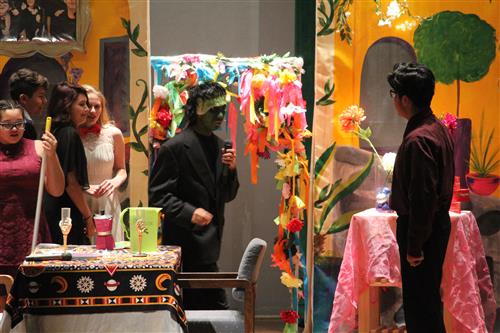 After the performances in the auditorium, our guests made their way to the gym where the remainder of the performances and activities would take place. We had the participation of the Karate Team, the Las Aguilas Folkloric Dancers, the Twirlers, the Burbank Eagle Cheerleaders, the Herrera Elementary Dancers, and the Dancers from Heights High School.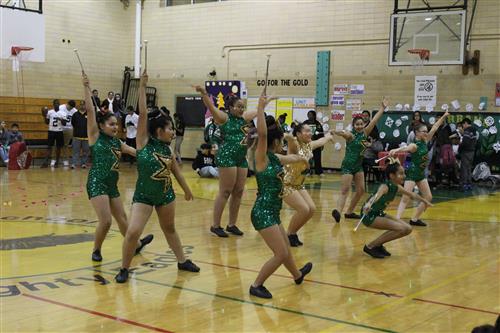 There were booths where you could try your athletic ability, or paint your face, or have your picture taken. In addition, a snow slide was set up outside where you could slide on a sled! That definitely was a first for Burbank. We had snow! As is their custom, our PTO was present lending us their support. All our electives were represented, showcasing all the enriching courses that we offer.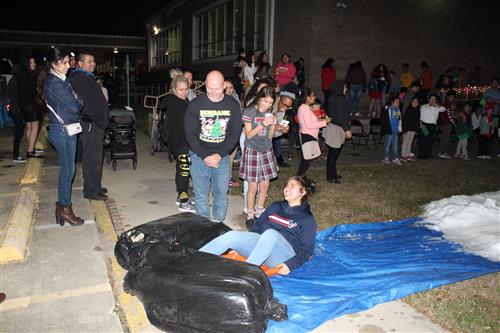 Congratulations to Department Chair Ms. Ingra Roberts-Stephens, Vanguard Coordinator Ms. Sanjuanita Mottu, and all teachers, students and administrators who worked so hard to make the evening such a success!